"Midtown" Time Lapse of Manhattan Took 50,000 Photographs to Make
A product of six months of photography, and 50,000 images, this time lapse is a glorious tribute to the lights of Manhattan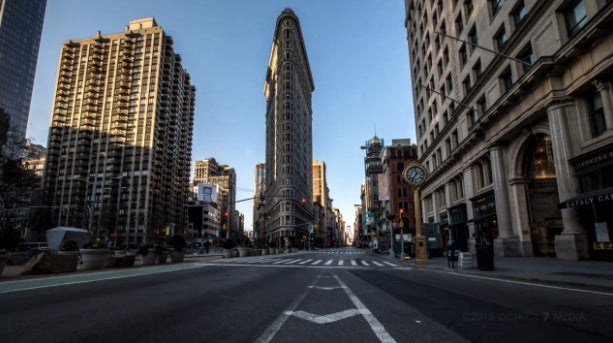 Best known for the intro to the acclaimed series House of Cards, District 7 Media have made a name for themselves with incredible time lapse videos. Based in Washington DC, cinematographer Andrew "Drew" Geraci focused his most recent time lapse on another metropolis: New York City, and more specifically, Manhattan. With his new video Midtown, he gives us an astonishing look at the Big Apple.
Shot over six months of frequent trips between DC and New York, the time lapse required more than 50,000 still images to stitch together. And not only were photographs used, but on location sound was recorded, and layered in to the final project.
Filming Midtown didn't go without a hitch. As Geraci explains in the video description:
For all this recording, Geraci and his team used four Canon 5D Mark IIIs, two Canon 16-35mm f/2.8 II, a Canon 24-105mm f/4 and a Canon 70-200mm f/2.8 II. For controlling the time lapse, they relied on two Dynamic Perception Stage Zeros with upgrade stepping motors, and a Emotimo TB3.
It's an impressive amount of work, but the end result totally justifies the effort.