Facebook Introduces "Shared Albums", Lets You Put Together Images With Your Friends
Do you really need a half dozen different albums of last night's party?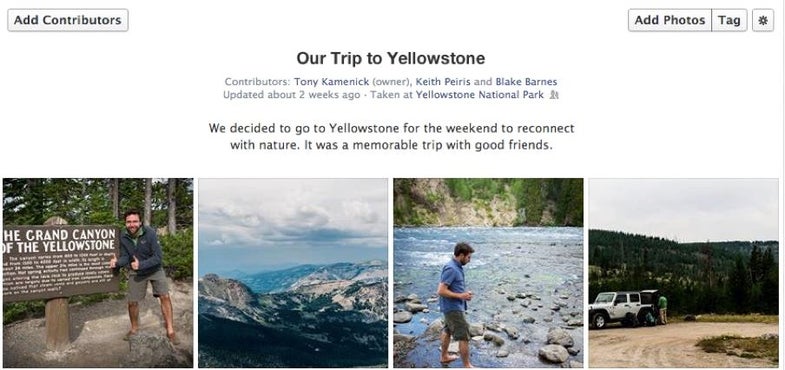 Facebook's newest feature to roll out are Shared Albums, which lets you and your friends all upload pictures to a single album, putting all your photos of a shared event in one place.
Making a shared album is extremely easy. Just head to an album that you already have on Facebook, and there's now a button to "Make Shared Album", allowing you to add up 50 contributors, each of whom can upload up to 200 images. You can even opt to allow the people you invite to invite others, expanding the field of folks allowed to upload images.
As the album creator, you also get to make the call for how publicly the images are shared. The albums can be set to public, friends of contributors, or contributors only.
If you've ever trawled through a dozen different albums from the same party, concert, or wedding, you know that pulling all of those photos into one place would make it that much easier to see and share events with your friends. But it will be interesting to see what this means if the album creator deletes the album or leaves Facebook — will everyone else's uploads vanish, too?
[via Mashable]