Documentary aims to explore photographer who worked in one spot for 50 years [updated]
Dublin street photographer Arthur Fields spent 50 years working on the same bridge, and now a film group wants to make a documentary about his life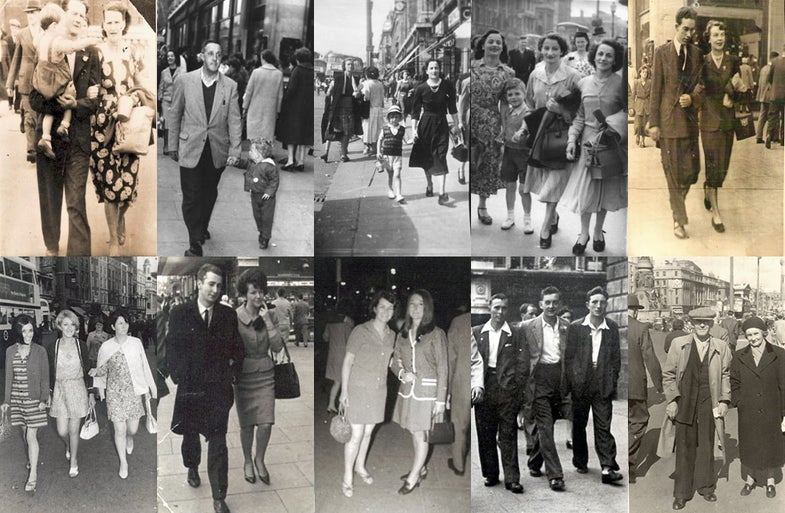 Picture yourself as a street photographer, snapping pictures of passers by for a small fee. Now imagine doing that in just one small stretch of street, day in, day out, for years. That's what photographer Arthur Fields did on the O'Connell Bridge, and for fifty years he captured hundreds of thousands of people walking by — and now a group is trying to build a documentary about his life.
The project is called Man on Bridge, and is seeking funding through the Arthur Guinness Projects (as in Guinness Beer), and you can vote for it on the website.
Fields stuck to that bridge seven days a week for five decades, and is estimated to have produced some 182,500 photos in that time. His long run on the bridge meant that he became a fixture, a famed local in Dublin.
If funded, the documentary will go beyond just creating a film about his life, but will also be an interactive online space, allowing people to see his work, interviews, even submit photos of their own that Fields took. With such a prolific body of commercial work, the majority of his photos are in private hands, and so a project like this would do a great deal to make them more visible.
And 50 years of spending every day shooting on the same stretch of bridge really does make photographing the occasional screaming child seem that much less onerous.
MAN ON BRIDGE from El Zorrero Films on Vimeo.
[via Reddit]
UPDATE: The Man on Bridge team has now launched a dedicated website for the documentary, as well as displaying Fields' work.
Arthur Fields: Man on Bridge Trailer from El Zorrero Films on Vimeo.