500px Teams Up With Bing to Show Off Your Photos
Your pics could grace the front page of that other search engine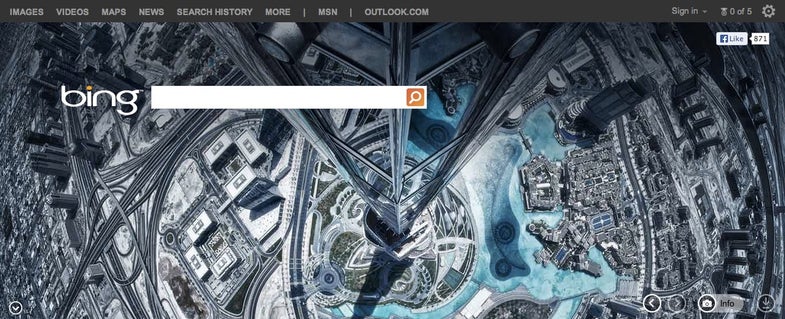 In stark contrast to Google, Bing's homepage has a huge image splashed across the background, the first thing seen by its millions of users (who haven't found want they want on Google). Now Microsoft's search engine has teamed up with 500px to show off photographer's work on the front page of Bing.
Bing.com already has the first such image, a shot from the Bhurj Khalifa by Alisdair Miller. What's nice to see is that Bing and 500px seem to be doing things right in terms of acknowledging the artist behind the image. From Bing's homepage, there are rollovers for related search terms, and there's also an info button which directs you to a page dedicated to just information about the image — including what the photo's of, and a brief bio of the photographer.
500px's side of the deal won't go live until later this morning, but after 11:30am you'll be able to find more information from that side of things at this URL. A 500px representative told me that photographers will opt into the program, so photos won't be used without your consent, but that you won't receive any compensation for your image being used.
What do you think? Would you be ok with Microsoft using one of your photos on Bing's homepage?