PhotoShelter Beam Adds Portfolio Functionality, Goes Into Public Beta
The photo-sharing service gets full-blown portfolio pages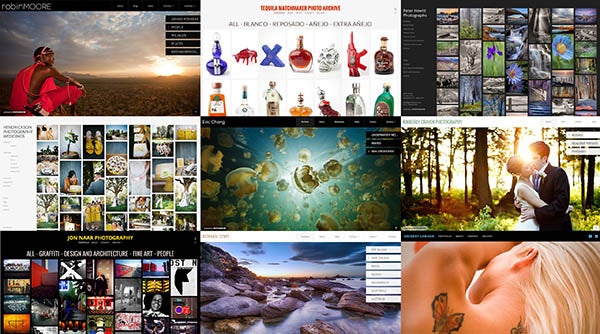 There was a time when heavy, gaudy flash websites ruled the photography world. Thankfully, we're getting past that, and there are quite a few services offering ready-to-go portfolio sites. Now, photo sharing heavyweight, PhotoShelter has jumped into the game with their new Beam platform, which is currently in public beta.
I got a chance to run through Beam yesterday and it's looking very promising, even though it's in the early stages. Right now, there are four different design styles that you can choose from, which isn't a lot, but they've said that more will be coming, some as soon as this summer.
Several of the styles rely on the grid display for photos, in the style of something like Pinterest, or even the new Flickr. The others rely on bigger, "hero images" to provide more of a full-screen experience on individual photos right out of the gate.
It looks like PhotoShelter has done a lot of things properly right out of the gate. The sites are fully responsive, which means they adapt quickly and easily depending on what type of device you're using. The backend is extremely simple and lets you leverage all the photos you've already uploaded to Photoshelter rather than having to re-upload them again.
Upon first look, it actually feels like you have a little more control over the look of your site than you would with some other services like SquareSpace, which also does a solid job in this arena. PhotoShelter also lets you integrate other services like Vimeo and WordPress in case you want to keep a blog. There's no blog function built-in right now, so it's not quite a do-all solution.
I think it's a great addition for PhotoShelter, even if the space is getting a bit crowded with other services such as 500PX getting into the game. PhotoShelter has never been the cheapest photo sharing site around (in part because it's aimed at higher-end and pro users) so the fact that this comes as part of the (you have to be at least a "standard" member, which is $30 per month) membership adds a fair bit of value.
You can get a 14-day trial of the service for free if you want to give it a shot. What are you using for your photography site? Are you happy with it? Let us know in the comments.