500px Redesign Puts More Focus on the Photos
More photo and less clutter on the new 500px pages. Do you think it's an upgrade?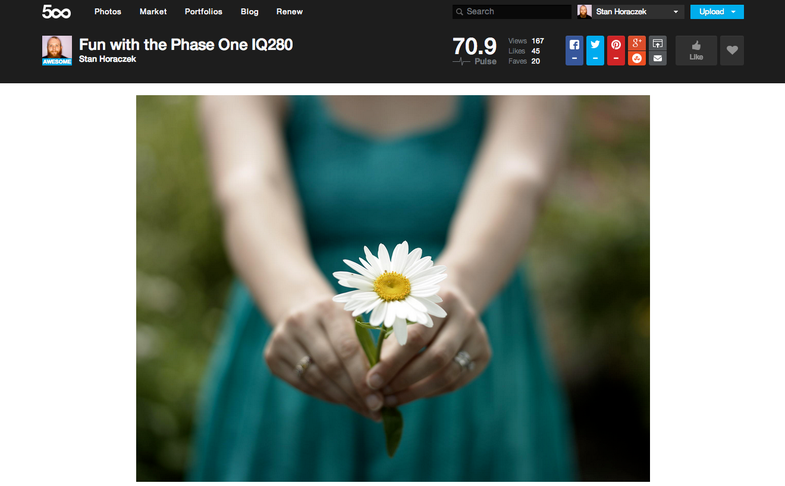 A few months ago, Yahoo! gave Flickr a facelift. It was the source of many large internet arguments, but it also had many people comparing it to another photo sharing service, 500px. Today, however, 500px has a new look to help differentiate it once again.
The Photo page now makes the photo the clear focus. The ratings, view counts, and social sharing information have been pushed to the top of the page. The exposure information, tags, caption, and comments reside under the photo.
That leaves the actual image in the middle of the page, without any clutter surrounding it. Double clicking on it brings up the slideshow functionality, which is actually fairly similar to a Flickr page, but is laid out more intelligently with controls for moving around the gallery.
They just rolled it out, but the pages seem to be moving rather quickly, which is nice. It's a clean look and a clear indicator that 500PX noticed Flickr taking some of their design inspiration.
What do you think of the new pages? I see it as an improvement, but feel free to angrily disagree with me in the comments.
Check out 500px.com for more.