Watch This: A Mirrored Time Lapse of the Japanese Transit System
Shot on Tokyo's fully-automated Yurikamome transit system, this mirrored and flipped video creates a surreal and bizarre version of the city.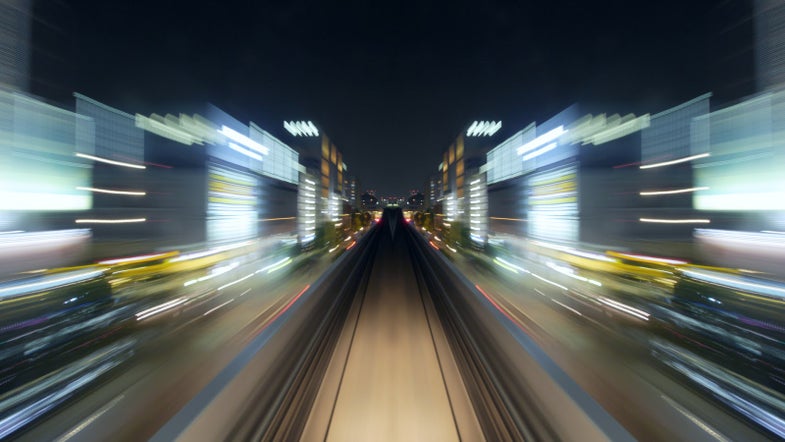 We've seen plenty of time lapses of late, as well as plenty of hyperlapses (which are time lapses with the camera moving). But we haven't seen many people really experimenting with the format as a whole, pushing it into more interesting directions — which is what makes this wonderfully surreal Japanese video so fun.
Shot on the Yurikamome, an automated transit system on Tokyo's waterfront, the video was then flipped and mirrored various ways in Adobe Premiere. The footage was shot and edited by "darwinfish105", who recorded the hyperlapse using a Panasonic GH3, with an Olympus 9-18mm at f/5.6. According to his description, it was made by shooting one second exposures, with an ND400 filter during the day, and at ISO400 at night.
[via This is Colossal]