Photographer Uses Old Tin Cans for Tintype Photos
What better surface for taking a tintype photo than a salvaged tin can?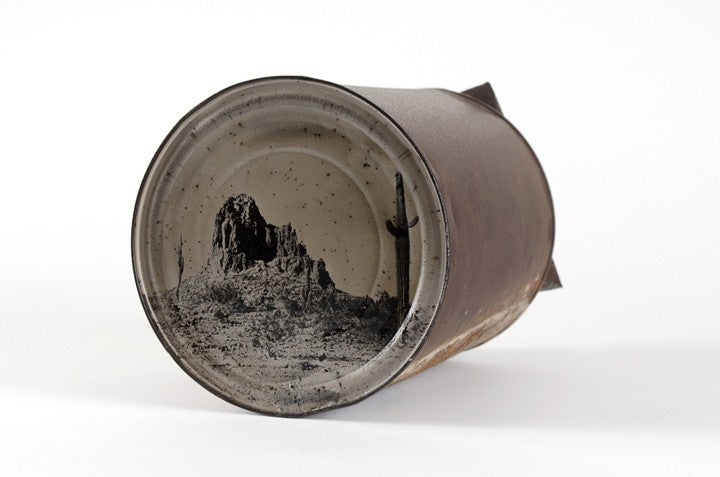 We may earn revenue from the products available on this page and participate in affiliate programs. Learn more ›
Photographer David Emitt Adams has taken a uniquely historical approach to photography with his "Conversations with History" series of images. He's using an incredibly old technique (wet-plate collodion) on old objects (tin cans found in Arizon desert) as a way of commenting on the history of photography and the region.
Adams is a native to Arizona, and looked to create a dialogue about the history of photography in the area, as well as the impact of humans on the once empty desert. In his artist's statement, he said:
Tintyping is an extremely involved process, and involves exposing directly onto a treated metal surface, which is then coated with chemicals, and the image is fixed in place. Adams' work combines historical objects with a historical photography method to create art that's both innovative and thought provoking.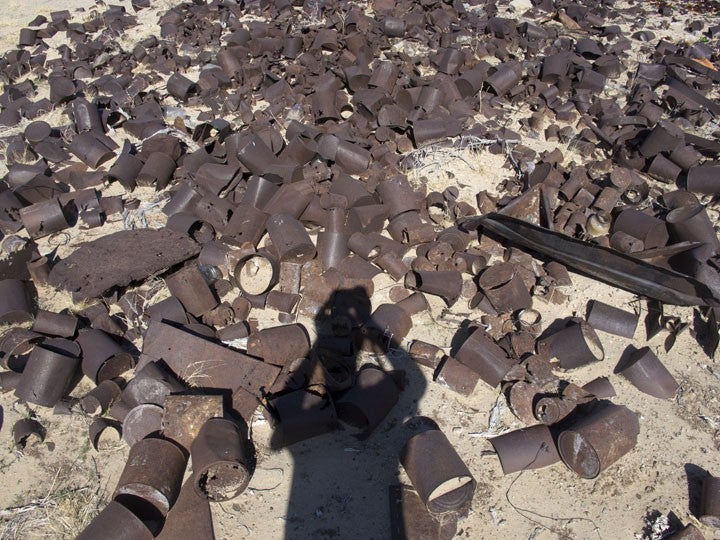 [via Imaging Resource, Junk Culture]