Open Post: What Do You Think of the New Flickr?
It's now been four days since the Flickr redesign — what works and what doesn't?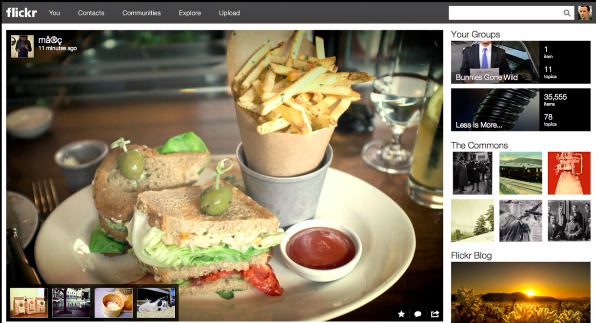 On May 20th, Yahoo! unveiled a radical new redesign of Flickr, including not just a visual overhaul, but offering all users 1TB of free space, and with a new pricing structure. The days that followed have been met with some jubilant applause over the redesign, and some frustration over pricing and features. Now that the dust has settled, we want to know our readers' thoughts.
Reaction amongst the photographic community has been mixed, to say the least. The large amount of storage is definitely a boon (especially when it came out that the 300MB per month limits were being lifted, too). What's not clear is what's happening with Pro level features not related to storage space, like unlimited sets and statistics.
Yahoo! chief Marissa Mayer has also received some flack for off the cuff comments she made. When talking about storage space for photographs, she said "there's no such thing, really, as professional photographers." In the context of the question it was clear she was talking about needing large amounts of storage space, but it caused some controversy. She later took to Twitter to apologize, but then deleted those twets.
Not everyone has been enthusiastic about the redesigns, but Yahoo! has promised that it is listening to users complaints, so hopefully some problems will be dealt with.
Today also saw some technical problems on Flickr, with the service going down for some people The revamp must have brought in a large amount of extra traffic which doubtless contributed to the downtime.
So now that you've had a few days to play with the new Flickr, what do you think? What do you like about the new design? What do you not? Let us know in the comments.