Action Camera Captures Dizzying View of WTC Spire Being Attached
On May 10th, the final segment of the One World Trade Center was erected. Here's how it looked from the top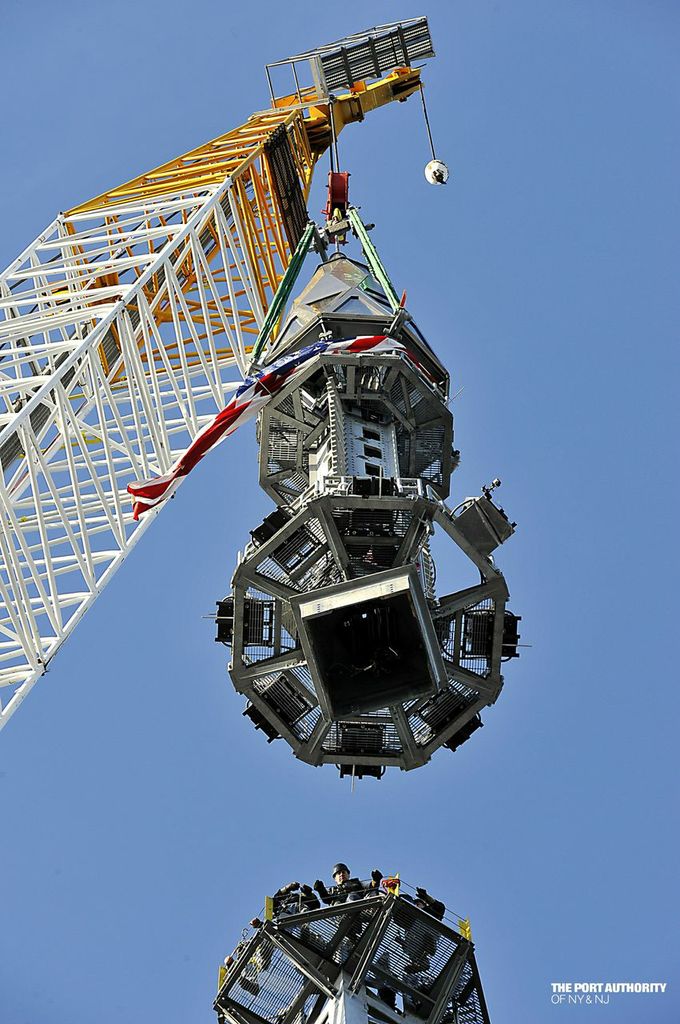 On May 10th, the final section of the spire of the One World Trade Center was installed, marking a major landmark the long reconstruction after 9/11. Now noted as the tallest building in the Western Hemisphere, the One WTC tower stretches an astonishing 1,776 feet above the streets below. And this video shows just how insane the view would be from the top.
As part of installing the spire, the Port Authority of New York and New Jersey strapped a GoPro near the tip of the edifice, creating this intense video of the process. If you just want to see the money shot of the spire locking into place, skip ahead to around 7:50 for an incredible view of Manhattan from above as it's installed.
The spire stands 75 feet tall, and weighs 40 tons. It will serve as a broadcasting faciity to beam over the air content to the surrounding area, and is capped with a 288,000 lumen beacon.
For more images of the installation, as well as a video shot from a slightly more conventional angle, you can see more information at the Port Authority's website.
[via LaughingSquid]