Sony World Photography Association Announces Photographer of the Year
Andrea Gjestvang won the prestigious L'Iris d'Or for her portraits of the survivors of the July 2011 massacre at Utoeya.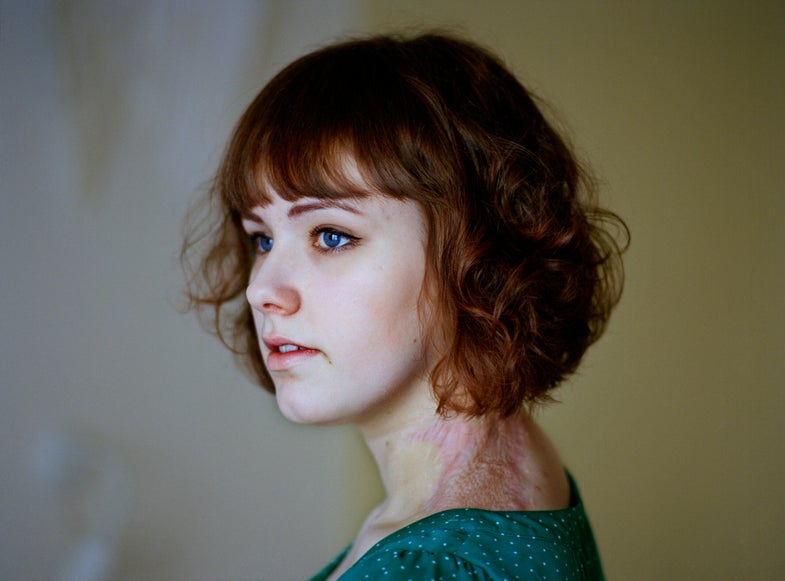 Photographer Andrea Gjestvang has been awarded L'Iris d'Or as Photographer of the Year in the Sony World Photography Awards. Chosen unanimously by the judging panel, Gjestvang beat out 122,000 entries from 170 countries, to take away the title, alongside a $25,000 purse.
Gjestvang won the award for a portrait series she created called 'One Day in History', chronicling the survivors of the 2011 Utoeya massacre. Speaking of Gjestvang's work, chairman of the jury Catherine Chermayeff said:
The winning series, alongside other winners in the competition, will be shown at the 2013 Sony World Photography Awards Exhibition at Somerset House, and published in the 2013 edition of the Sony World Photography Awards book.
Earlier this year, the winners in the amateur divisions were announced, and today saw professional photographers honored, too. The Open Photographer of the Year award went to Hoang Hiep Nguyen of Vietnam, and William Eggleston was honored for Outstanding Contribution to Photography.
You can see more of Gjestvang's work on the front page of the WPO website, or here.