George Eastman House Becomes First Photography Museum on Google Art Project
The George Eastman House has begun sharing some of its incredible photographic collection with the Google Art Project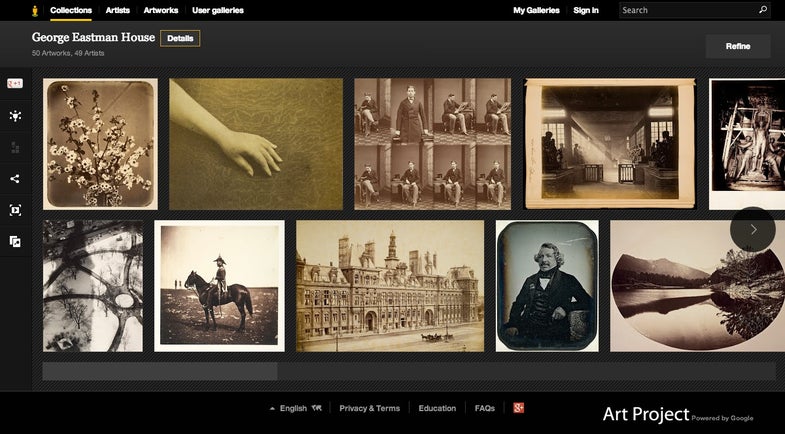 The Google Art Project is an ongoing collaboration between Google and some of the finest galleries around the world to make their art more widely available. The famed George Eastman House has now become the first dedicated photography museum to come on board with the project, sharing an initial crop of some 50 images.
The Google Art Project lets you zoom in on the images up to an incredible magnification, seeing even the smallest detail writ large. The images can be saved to the user's personal gallery, shared, and multiple images can even be compared against one another.
This first round of images from the Eastman House includes "Frida Kahlo, Martin Luther King Jr., the first train wreck ever photographed, the Lincoln conspirators, the Egyptian pyramids and Sphinx in the 1850s, and a portrait of photo pioneer Daguerre," and joins a collection of more than 40,000 other images from 151 galleries in 40 countries.
The Eastman House has also partnered with Google Street View, and later this year 360° panoramas of the museum's gardens, grounds, historic house, and vaults will be released.
The George Eastman House's collection is also available on Flickr as part of the Commons, free to use due to the age of the work.
While not photography, photo buffs also might find a lot to be interested in from the collection of the Museum of the Moving Image.