Try Out Moleskine's New "Image Autofill" Tool, And Get a Photobook For Just $20
Celebrating its new upload tool, Moleskine has temporarily dropped the price on 20 page photobooks to just $20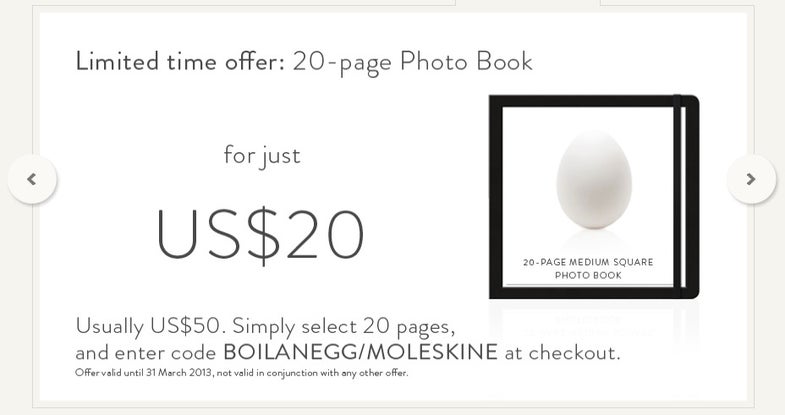 Last year, MILK photo books and Moleskine began a collaboration, bringing printed photo books with the iconic Moleskine binding. Now, to mark a new uploading tool called "Image Autofill", you can grab a 20 page, medium size book for $20 instead of the usual $50.
Moleskine/MILK is billing the new uploader as allowing you to put together a book "in less time than it takes to boil an egg!" You just upload your images, and it autopopulates them into the book for you, after which you can go through and tweak to your heart's desire. It vastly simplifies the rather tedious process of putting your photos onto the pages one at a time before tweaking.
If you use the coupon BOILANEGG/MOLESKINE at checkout, you will also get a 20 page book for just $20, rather than the usual $50. The coupon only runs until the end of the month, but that's a ludicrously good deal on a 20 page photo book, less than half it's usual cost. We haven't had any hands on time with one of these Moleskine books, so we don't know their quality, but for just $20 it might be worth giving it a try anyway.