"Take My Picture" Mini-Documentary Tracks The Recent Explosion of Street Fashion Photography
This 10 minute film shows just how insane Fashion Week has become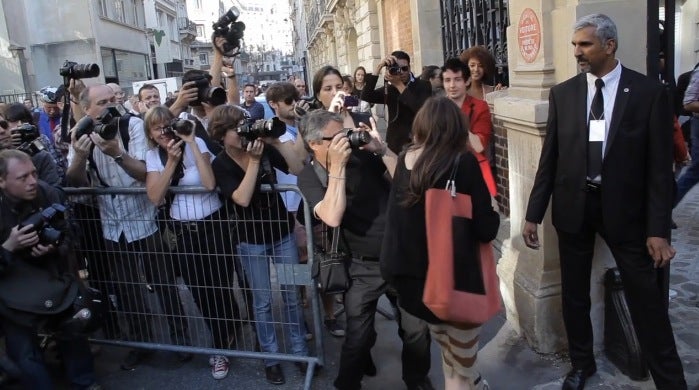 Garage Magazine has put together a short, 10-minute documentary that chronicles the recent explosion in street photography, built off the back of style blogs. Through interviews with established photographers, designers, and style bloggers, they track how the industry has shifted away from the catwalks, and how the last few years has seen mobs of amateur and semi-pro photographers descend on New York during fashion week — and people dressing for that attention.
According to their subjects, vast hordes of photographers follow the stylishly dressed around, swarming like paparazzi in an attempt to grab a great photograph for their website. This stands in stark contrast to previous years, where numbers were more manageable. It's hard to watch this video, and not come away feeling more than a little creeped out by just how many photographers there seemed to be.
TAKE MY PICTURE from GARAGE Magazine on Vimeo.
[via FStoppers]