New Service Stocksy Aims To Make Stock Photos Co-Op
The founder of iStockphoto is back, and is trying a more equitable take on stock photography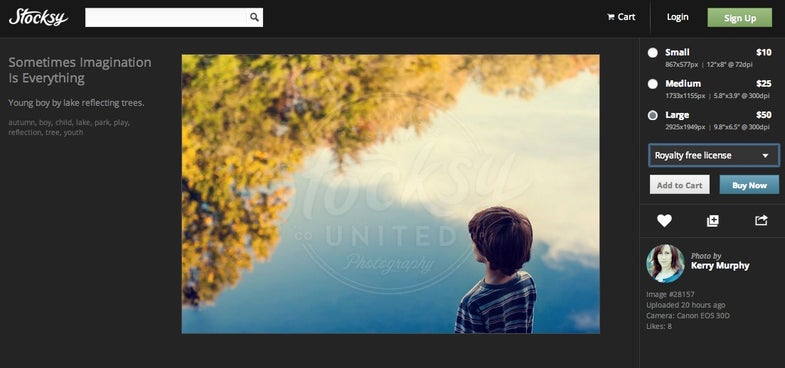 The last year few years have been rough for stock photographers. Getty Images bought out iStockphoto in 2006, which in turn was bought out by the Carlyle Group in 2012, and the changes that global asset management firm has wrought have not been received well. Most infamously, a deal inked with Google saw photographers work being used widely with almost no compensation. But now Bruce Livingstone, original iStockphoto founder, has returned to the scene, and he's making a stock photography service that has a very different business model.
Stocksy has now gone fully live, and it brings an old business model to an online service — it's a co-op. Not only do the photographers get a rather handsome cut of the licensing fee (a full 50%), but they're also co-owners in the service, so at the end of the year, all profits are distributed amongst them. In an interview with CNET, Livingstone described how the widespread frustration with declining payments and poor treatment drove him to try another model.
Stocksy currently has some 220 photographers on board, and aims to expand to 500 by end of year, so this isn't going to be a huge service for anyone with a few photos they have up for sale. But assuming Stocksy does well, those photographers who are part of it could manage to reap substantial rewards.
One of the photographers on board is Thomas Hawk, a prolific digital photographer with a substantial social media presence. He laid out why he's quitting Getty and switching to Stocksy in a blog post, and HDR maven Trey Ratcliff is also on board.
Now we just have to see if Stocksy manages to keep in the game for the next few years.