3D Printing Can Turn You Into a Candy Sculpture
How would you feel about someone you love devouring a candy version of your head?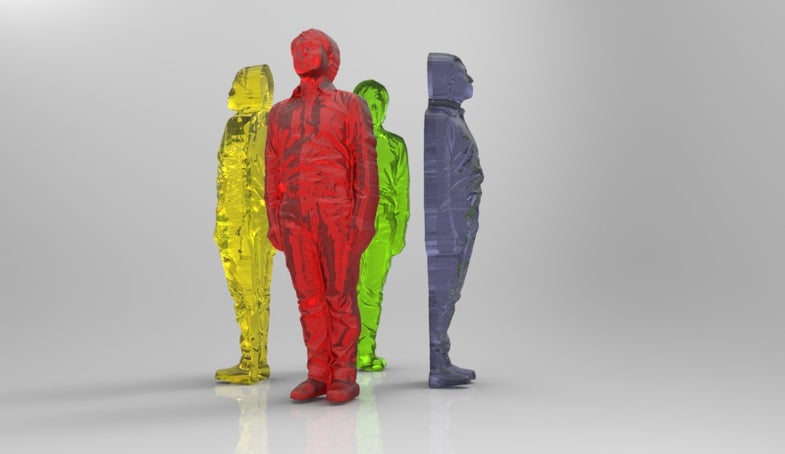 Japan seems to be doing something above and beyond the rest of us when it comes to 3D scans of people. Last year was the 3D scanning photo booth, and now we're hearing word of FabCafe, which is transforming people into chocolate and gummies in the name of love.
FabCafe is a combination café and fabrication shop, which primarily focuses on laser cutting. But this year, they've taken the romantic gestures around Valentine's Day, and made them that much more personal. In Japan, Valentine's Day is a day where women give their boyfriends chocolates and presents, and one month later is White Day, where the roles are reversed. For Valentine's Day, FabCafe had a two day workshop, where women scanned their faces, and made a 3D silicone mold suitable for pouring chocolate in.
For the gentlemen on White Day, FabCafe has opted to move away from chocolate, and in to the wonderful world of gummies. That's right, nine lucky guys will get a full 3D scan of their body, and then be printed out as an edible gummy. The whole process costs just 6000 yen (just over $62), which sounds well worth it.
Unfortunately, we don't know if this process creates a silicone mold like the chocolate one, or if they have a 3D printer rigged up to print candy directly. Also, maybe it's a little creepy to have your Valentine debating whether to eat your head or your feet first.
[via BoingBoing]