Photographer Mom Recreates Baby Photoshoot With 13 Year Old Adoptee
Lamenting that her 13 year old adopted son didn't have any baby photos, Kelli Higgins decided to make them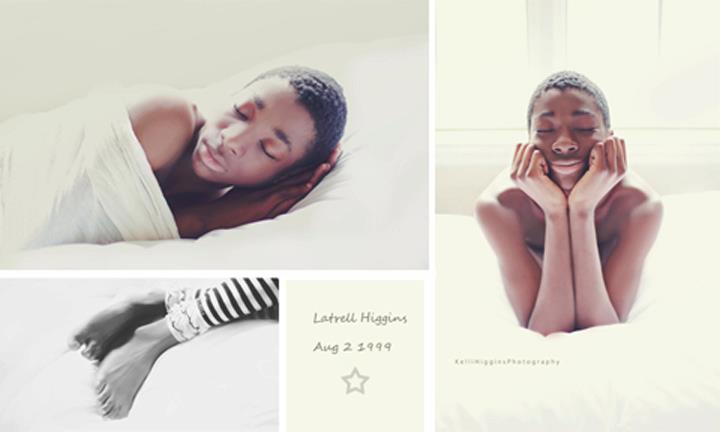 Photographer Kelli Higgens already had a large family with her husband — five biological children with another on the way — when they opted to adopt two older children who didn't have a home. And so Latrell and Chanya joined their family at the ages of 10 and 5. Now, years later, Kelli and Latrell are making up for something that Latrell never had before: baby pictures.
Higgens posted the recreated baby photos on Facebook, saying "Here's my sweet not so little Newborn! His name is Latrell and weighs 112lbs ;)" The images quickly went viral, gathering thousands of views and shares, as people were touched by the gesture to create something that their relationship had been missing previously.
The photos have garnered coverage from MSNBC, People, NYDaily News, and more. Apparently the idea came to them when the family of ten was at the dinner table one day, talking about an upcoming newborn shoot that Kelli was preparing for. Latrell mentioned that he wished he had baby photos of his own, and his adopted sister suggested recreating them.
The results speak for themselves, and shooting a 13 year old as if he was a baby has obviously touched the heart strings of many people. Higgens seems overjoyed at the reaction, and is hoping that it will kickstart a discussion about adopting older children, who often languish in the foster system.