London Photo Sets Record For Gigapixel Panorama
Shot up BT Tower in London, this immense panorama weighs in at a whopping 320-gigapixels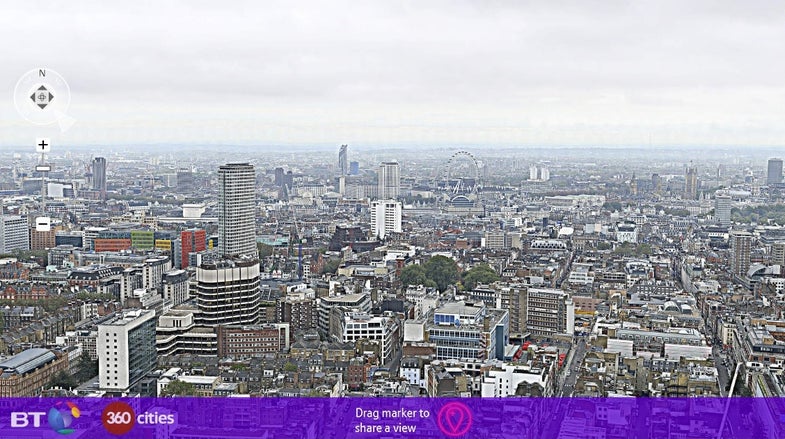 Just a couple of years ago, the title of "world's largest digital picture" went to a 45-gigapixel panorama of Dubai. Now, three years later, that's been beaten by an order of magnitude, as a 320-gigapixel panorama of London has just gone live. Shot by 360 Cities, the image was taken up BT Tower at the end of the 2012 London Olympic Games. Comprised of more than 48,000 images, stitched together over the course of months, it's the largest of its kind.
The image was shot using a rig of four Canon 7D cameras, all outfitted with EF 400mm f/2.8L IS II USM lenses, and 2x teleconverters. They were mounted on Rodeon VR Head ST robotic panorama heads, and it took three days to capture the near 50,000 shots, and then three months to assemble them.
Nosing around the image, it's impressive just how incredibly far in you can zoom, but by the time you're at the fully tele end, it becomes almost impossible to make things out. There was also a fairly significant amount of HDR applied at certain zoom levels, which then suddenly vanishes once you magnify past a certain point.
In conjunction with the new image, BT is holding a competition giving away iPads to the first viewers to spot their mascot Buzby hiding in the crowds.