For the First Time, All 39 Species of Birds-of-Paradise Have Been Capture on Film
This incredible footage seems well worth 544 days in the field.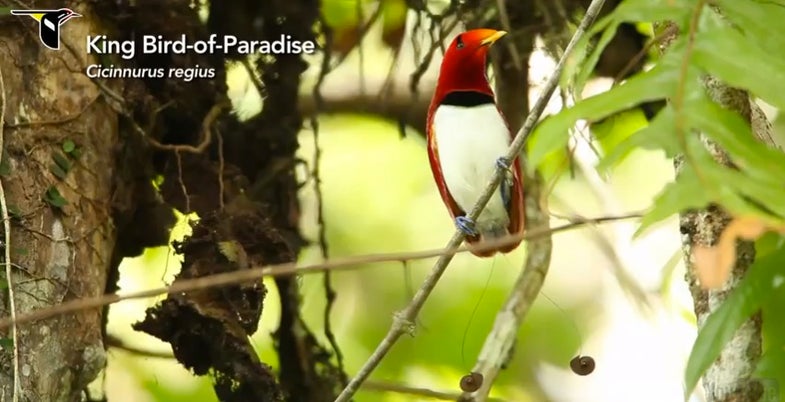 For centuries the bird-of-paradise has been a byword for exotic animals and faraway locales, but actually documenting this family has been near impossible. Now, thanks to 8 years and 18 expeditions into Australia, Papua New Guinea, and surrounding islands, the birds have finally all been recorded.
This is thanks to the Birds-of-Paradise Project, a joint work between the Cornell Lab of Ornithology and National Geographic. All told, they captured 39 species of bird amongst 15 genera. That included 544 days in the fields, the construction of 109 bird blinds, and almost 40,000 pictures. Remote cameras, hidden cameras, multiple angles on one spot were all employed by photographer Tim Laman in this incredible endeavor.
The project also deserves recognition for creating an absolutely stellar website loaded with dozens of videos of the birds divided by what makes individual species special, or play with infographics showing the unique features of these creatures. You can even read into the evolution of the birds-of-paradise, and how such magnificent plumage and bizarre mating displays became the norm.
If the website isn't enough for you, you can purchase the National Geographic special on DVD, buy the coffee table book, or go see the exhibit at the National Geographic museum until May.
[via MetaFilter]