Get Ready For Ads In Your Instagram Stream
Facebook has plans to "monetize" Instagram, but we don't yet know what that'll mean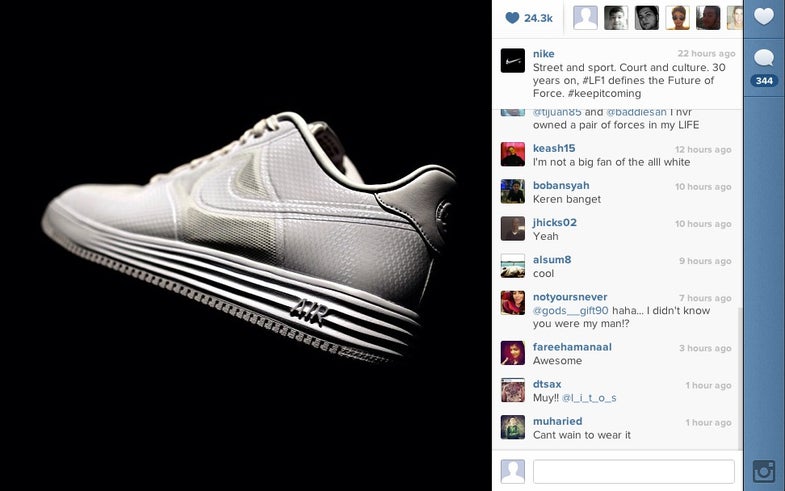 In the midst of Instagram pulling away from Twitter, the company may have gound yet another way to annoy its users: by putting ads in your photo feed. While we don't know exactly when or how it'll happen, Facebook is at work on a way to "monetize" Instagram, which means soon advertisements will have to arrive in one shape or another.
Business Insider learned this by talking to Facebook's Carolyn Everson, who told them "We will definitely be figuring out a monetization strategy. When that will happen, I can't comment, but it's going to happen."
It's a tricky conundrum — how do you turn a widely popular free service like Instagram into something that can actually make money? Twitter's various attempts to turn a profit were widely and frequently derided, through various messes of sponsored posts and searches. Facebook likewise struggled for some time to find a way to insert ads into people's feeds without being overly intrusive, and is still a magnet for controversy.
One potential upside from this whole situation is that once legitimate advertisers come on board, maybe we'll see the decline of scam posts like this one. It'll be interesting to see how this ties to the many official company accounts that are on Instagram — and maybe we'll also start to see verified accounts like Twitter does, too.