Facebook Now Lets Users "Poke" Friends With Self-Destructing Photos
"This photo will self-destruct in five seconds. Good luck..."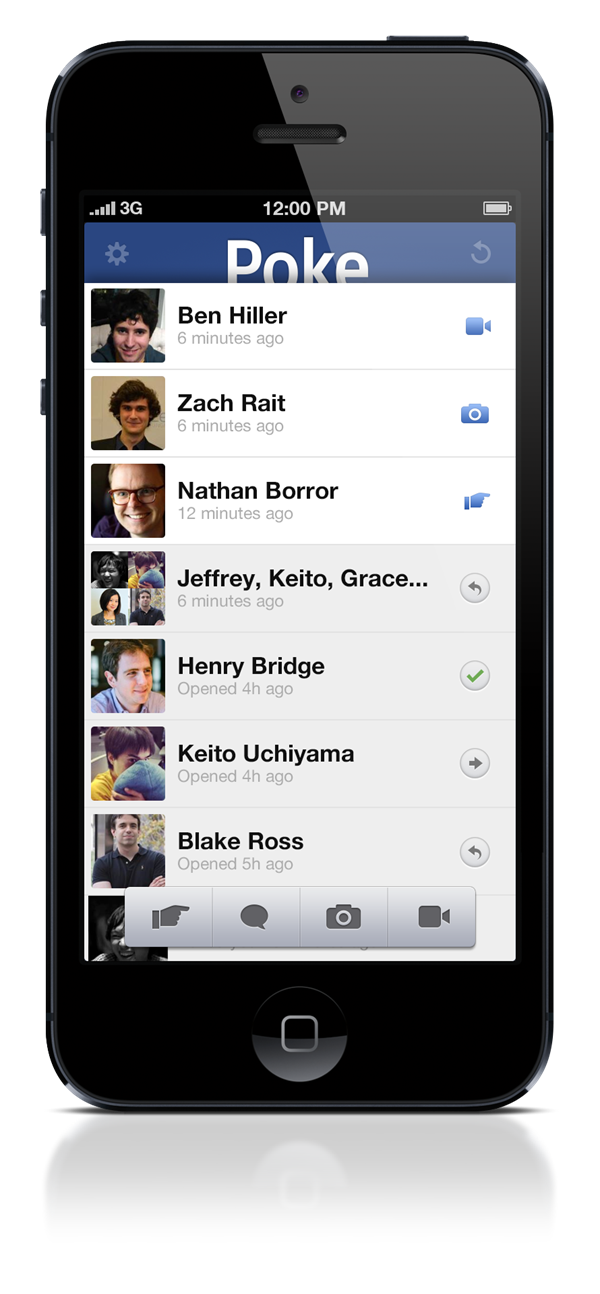 Facebook has taken the once ubiquitous "Poke" function, and spun it off into its own smartphone app — one designed to send messages, photos, and videos which automatically vanishes after a set time period. The recently released Poke app allows you to send a message to one (or more of your friends), and then have it self-destruct after 1, 3, 5 or 10 seconds, allowing your funny but embarrassing image to be briefly seen, but not exist long enough to cause a scandal.
What makes this particularly interesting is that Poke is following closely the methodology set by another app — the incredibly popular Snapchat. Snapchat has gained something of a reputation as the app of choice for teens who don't want images to be widely distributed, or to come back to haunt them again in the future. It doesn't take much imagination to come up with what sort of messages that might be used for, but contrary to what you might think, apparently it's not just for sexting. By all accounts, Snapchat's success is at least in part because it's perfect for sending goofy and stupid images and messages around that don't need to be permanent.
Snapchat seems to be welcoming the competition, even though the apps are remarkably similar. However, if you're sending images of a sensitive nature, it might be worth knowing what both apps do when they say they delete them. Snapchat reportedly deletes the image from their servers as soon as the recipient sees it, and Facebook keeps it around for two days before deleting the encryption key and then eventually rendering it totally unviewable.
Now, if your recipient really wants to keep that photo, they can always just screenshot it — but both Snapchat and Poke are capable of warning you when someone does.