Photographer Ernie Button Constructs Alien Vistas From Empty Scotch Glasses
By photographing the film left behind by his whisky, Ernie Button has made some uniquely alien looking art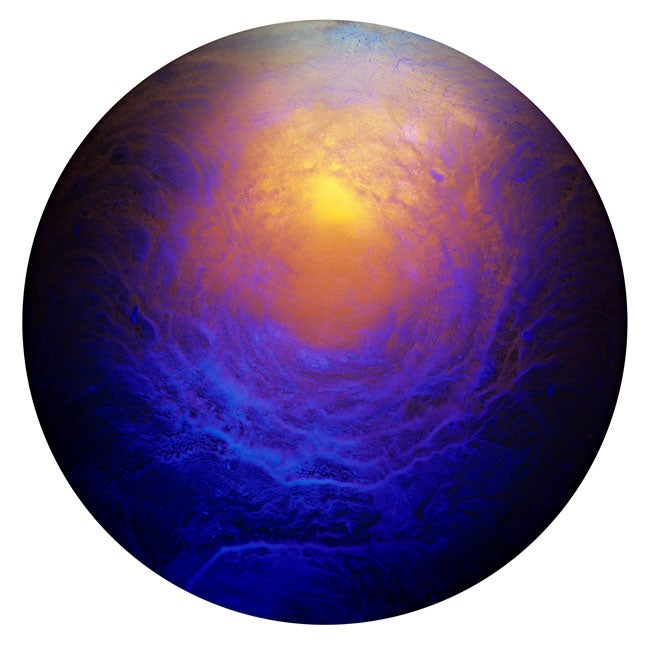 For most of us, the marks in glasses left behind by the dregs of our drinks are cause for nothing but a bit of extra scrubbing. But Ernie Button saw something different. He saw the subtle and unique patters at the end of a glass of scotch, and turned it into art.
His series Vanished Spirits all come from a truly remarkable array of single malt scotches. He noticed the thin film left behind at the bottom a glass of scotch when loading the dishwasher, and set about to recreate it. He explains on his website:
Using multicolored lights, he illuminated these remnants in various ways, and has created a series of photographs reminiscent of alien worlds.
A project like this makes me think of nothing so much as if other liquids would turn out differently. What would wine remnants look like? What about coffee? Tea? Could you even see what was left behind from a white spirit like tequila? There could be even more wonderful worlds to explore.
[via BoingBoing]