Instagram Profiles Will Soon Be Visible On The Web
The ultra-popular photo sharing service will no longer be so tied to smartphones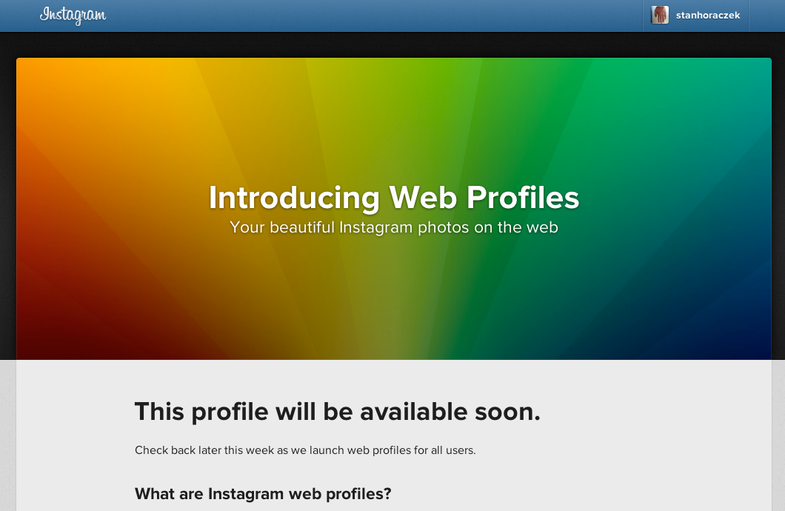 Chances are, you either love Instagram or your really hate it. Either way, you're about to see more of it if you spend time online, because full user profiles are making their way to the web.
Before now, Instagram's presence online was pegged mostly to smartphones. You could share images, but only one at a time and by URL. Now, users will have an online profile page that looks a lot like a Facebook page, complete with a main banner images and everything.
The goal, according to Instagram, is to make it easier to consume and share photos. You still won't be able to upload photos through the web, though, which they claim is to keep the focus of the service on photos taken with smartphones.
I'm personally not crazy about the look of the new pages, but they make total sense considering that Facebook is calling the final shots now.
You can check to see if your profile page is live now by going to Instagram.com/[YOUR USER NAME]. So, the PopPhoto account will eventually live at Instagram.com/popphotomag. Neither the Pop Photo nor my personal account have been activated yet, but they say the change is coming for everyone some time this week.
What do you think? Is this the right call for Instagram or was its localization to smartphones part of its appeal?