How the Wrong Photo Almost Cost an Iranian Professor Her Life
When the media started showing images of Neda Agha-Soltan, in the wake of her death during protests in Tehran, they unwittingly showed the wrong woman — and destroyed her life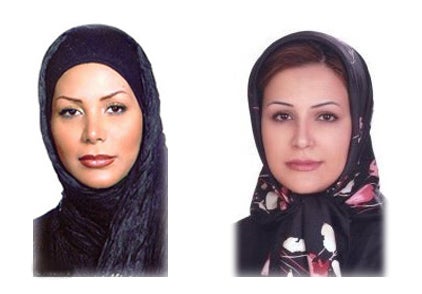 The death of Neda Agha-Soltan in 2009 was a key point in the Iranian election protests, drawing major media attention. The footage of her death made her a martyr to many.. However, the photo that many of the news media were using for Neda Agha-Soltan? It wasn't her at all.
The image that was widely used was in fact of Neda Soltani, shown on the right above. Apparently, people went to Facebook looking for a photo of Neda Agha-Soltan (that's her on the left), and took to using Soltani's instead. Soltani was 32-year old English lecturer at a university in Tehran, and the two apparently looked similar enough that her face was soon plastered on newsfeeds and protest signs the world over.
Soltani has talked to the BBC about how her image was used incorrectly, and the devastating effect it had on her life. Against her will, she became the face of the protests, despite trying desperately to get her images removed. The Iranian government accused her of actually being Agha-Soltan, and of having faked her own death.
Soltani ended up fleeing the country, and was granted asylum in Germany in 2010. Currently in the USA, she's written a book about the ordeal, called My Stolen Face.
With her talk with the BBC, there's one line that really stands out, and exposes how much can go wrong in the rush to get news out as fast as possible without doing the proper fact checking. As she puts it:
[via Reddit]