Photographer Photographs Every Spot On North Dakota Map
It took him years to do so, but photographer Andrew Filer snapped every place in North Dakota -- more than 800 of them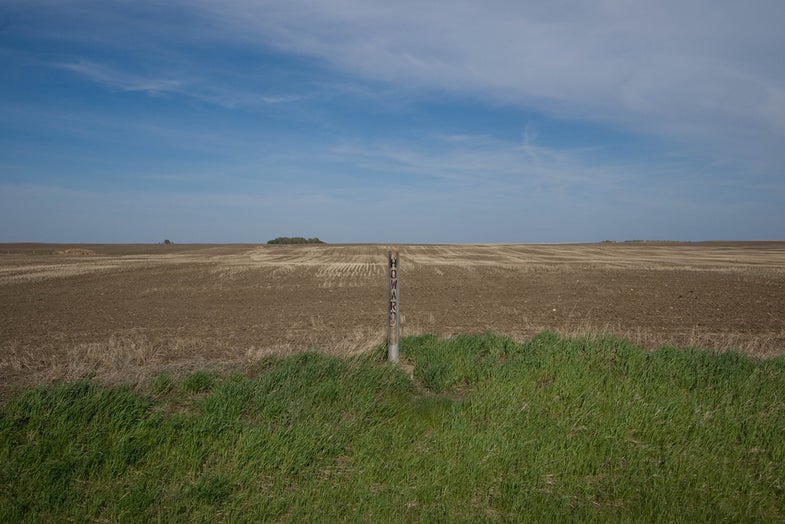 Andrew Filer made it his quest to photograph North Dakota. As he put it, "every dot on the map" — that means towns, cities, ghost towns, and all sorts of tiny, out of the way places. Depending on who you ask, it might be 837 places, it might be 866, but it includes every populated point in North Dakota that isn't a trailer park.
This is part of Filer's Every Dot project, which has also expanded to include parts of Iowa, Manitoba, Minnesota, North Carolina, Ontario, South Dakota, Washington, and Wisconsin — but always with an eye for out-of-the-way places. Filer's been uploading all the images to Flickr as he goes, and is now trying to spin it off into a Kickstarter project to fund two books — one of North Dakota, one of the smallest places he could find. Interestingly, the photographs are raw and unedited, straight from the camera, which speaks for Filer's composition abilities.
According to Filer, his North Dakota project "includes every single 'populated place' listed in the USGS place name database (excluding mobile home parks), plus a few historical places and other places not listed in the database." That's years of photography in tiny places that would often go ignored.
The Kickstarter project needs just another $1500 or so in its remaining 10 days to get the books printed — and if you want the Every Dot book you're going to have to drop $250, it is more than 800 photos after all.
[via Metafilter, image via Flickr]