Shepard Fairey Given Community Service, $25,000 Fine, Probation Over "Hope" Evidence Tampering Charges
For falsifying and destroying evidence, Fairey has avoided jail time, but still has a sizable fine to deal with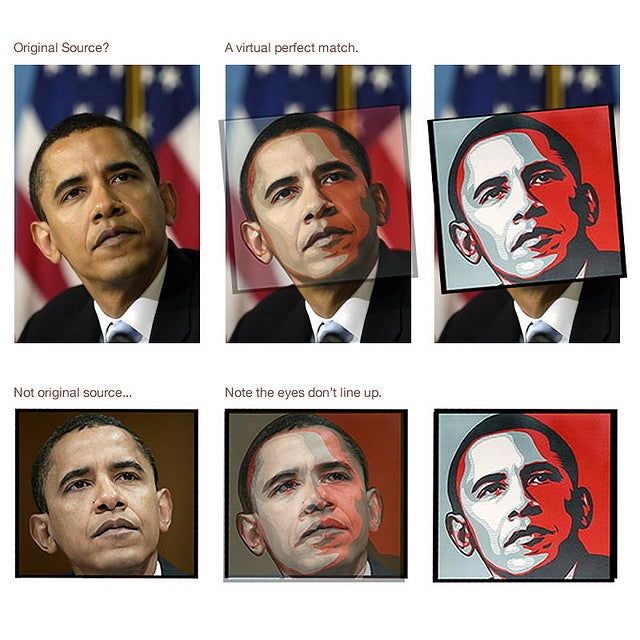 Shepard Fairey, the iconic street artist, received sentencing earlier this week related to charges surrounding the incredibly famous Hope image of Barack Obama. Fairey was in a protracted legal battle with the Associated Press, the original source of the image, who wanted compensation for the use of their photo. Fairey attempted to gain a declaratory judgment of fair use for the picture, and while the case was settled out of court in 2011 for a confidential amount, certain irregularities came to light out of it.
In February of this year, Fairey pleaded guilty to having destroyed and fabricated evidence during the legal battle in order to bolster his claim of fair use. Fairey initially denied that the photo he used was the one from the AP, and destroyed documents and created others in order to hide this error.
The eventual guilty plea was for "criminal contempt for destroying documents, manufacturing evidence and other misconduct." Fairey faced a maximum sentence of six months in prison, and one year supervised release. Instead, he's been sentenced to 300 hours of community service, a $25,000 fine, and two years of probation.
In a statement on his website, Fairey said:
"I accept full responsibility for violating the Court's trust by tampering with evidence during my civil case with the Associated Press, which, after my admitting to engaging in this conduct, led to this criminal case by the Southern District of New York. I accept the Judge's sentence and look forward to finally putting this episode behind me. My wrong-headed actions, born out of a moment of fear and embarrassment, have not only been financially and psychologically costly to myself and my family, but also helped to obscure what I was fighting for in the first place— the ability of artists everywhere to be inspired and freely create art without reprisal."
Fairey has faced widespread criticism for the large amount of appropriation in his images, and his dealings with the AP does nothing to simplify or resolve if his work is derivative or not to constitute fair use.
[via NYT, LA Times, PDN Pulse, image by Flickr user Stevesimula]