Noah Kalina Took a Photo of Himself Every Day for 12.5 Years
Another six years of self-portraits added to a viral hit from 2006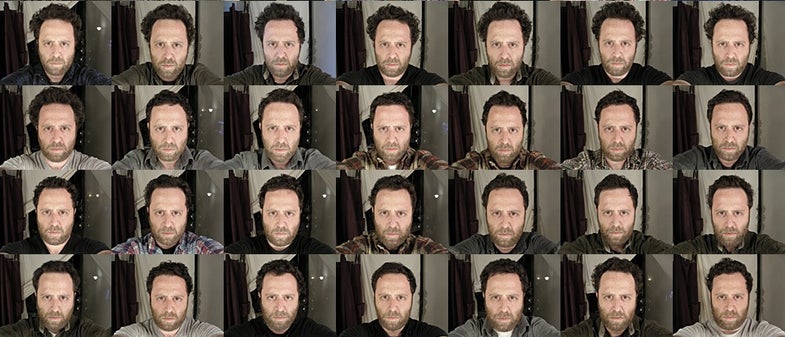 Photographer Noah Kalina had a huge, viral smash hit in 2006 with his video "Noah takes a photo of himself every day for 6 years." With more than 23 million views on YouTube, it was a major hit, spawning a generation of copycats and parodies. The original video chronicled 2356 days of Kalina's self portraiture, and now, 2158 days later, he's released a followup.
"Noah takes a photo of himself every day for 12.5 years" is exactly what you would imagine it to be — the same concept, just executed for another 6.5 years of shaggy hair, slow aging, unchanging expressions, and the eventual arrival of a beard.
If you're interested in seeing these photos one at a time, he's uploaded the individual shots to a special website. They're just thumbnail size, but stretch all the way back to the very first image, on January 11, 2000.
Set your alarm clocks for 2018, when we can expect the third entry in the now sextennial event.
[via Metafilter]