Macallan Whisky Teams Up With Annie Leibovitz For Third Masters Of Photography Series
The third series of photographic single malts will feature images from the renowned portrait artist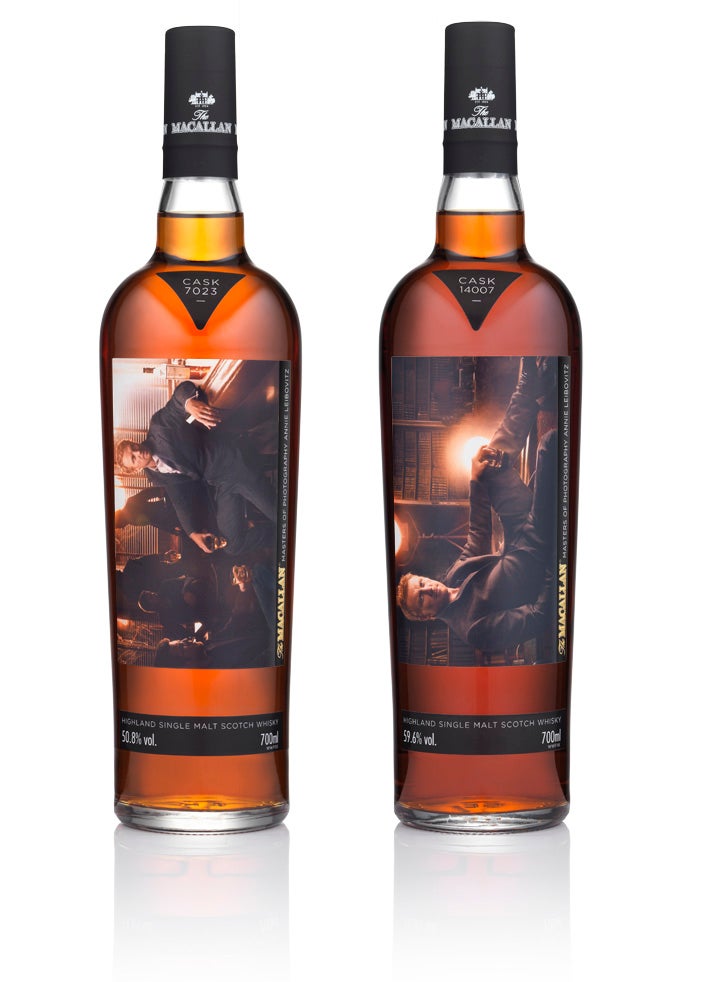 Following up from last year's gorgeous campaign with Nick Veasey, whisky distillery The Macallan has tapped esteemed portrait photographer Annie Leibovitz for the third Masters of Photography series. Four limited edition single malt whiskies have been produced, accompanied by a series of images shot by Leibovitz titled "The Last Word".
Each of the four single-cask variants will be printed with an image Leibovitz shot of Scottish actor Kevin McKidd — best known for his roles on Grey's Anatomy and Trainspotting. Dubbed "the Library", "the Bar", "the Gallery" and "the Skyline", each variant is aged in a different cask. Only 1,000 bottles will be made of this run, 285 each of all except "the Library", of which there will only be 145. Each bottle will be accompanied by a print of its associated image.
You'd better have deep pockets if you're interested in a dram, the prices started at $2,750 a bottle when they were announced earlier this year — and for those with even more expensive tastes, there's a series of one-off The Macallan 1949 bottles, accompanied by gallery sized prints, which go for $25,000 each. The bottles and prints will finally be available for purchase in October.
Simultaneously, The Macallan is also running a portrait photography competition, with the winner receiving a trip to Scotland and a Fujifilm X-Pro1. Entries close October 23rd, so you'd better get out shooting if you want a chance!