Medium is a New Publishing Platform That'll Showcase Your Images in Gigantic Glory
Despite its name, Medium is all about big pictures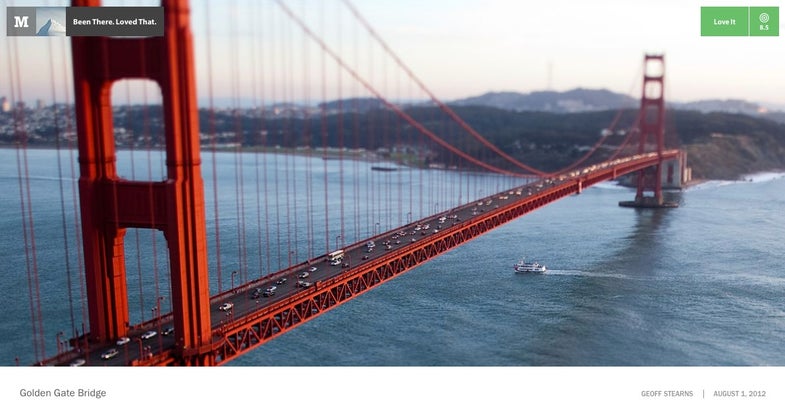 With the proliferation of sites that are more than happy to share your content with the rest of the world, it takes quite a lot to make a splash on the platform publishing scene, but Medium may be poised to do just that. Created by by Twitter co-founders Biz Stone and Evan Williams (who also founded Blogger), Medium looks like it'll be a very interesting way of spreading both photographs and the written word — and man do the photos look fantastic.
The two describe a bit of what Medium is in this post, but above all else, it's a publishing platform centered around "collections". There is a theme and a template for all posts, within that collection. For instance, there are a few already going like Ruinophilia or When I Was A Kid. These collections can be either locked off to just a single contributor, or multiple people can work on them.
Since the site is still in closed beta, it's not exactly clear what sort of security settings there will be on this, or if you'll be able to invite just a certain group of people to contribute to a collection. But think of being able to have all your friends contribute to a collective album for that photo walk you went on, or for a story writing group.
What's also worth noting is just how large the images run — they really are full-bleed, from edge to edge of your browser.
So while we sit and twiddle our thumbs for the website to become open to the public, there is one way you can get a vague feel for the interface. On the very front page (if you're logged out), there's an edit button in the lower right corner, and with it you can play just a little. It's not very much, but it is a hint of what's to come.
[via Laughing Squid]