Lost Camera Returned To Owner After Three Years In A Creek
Thanks to a functional memory card, finder John Noerr was able to reunite the owner with his pictures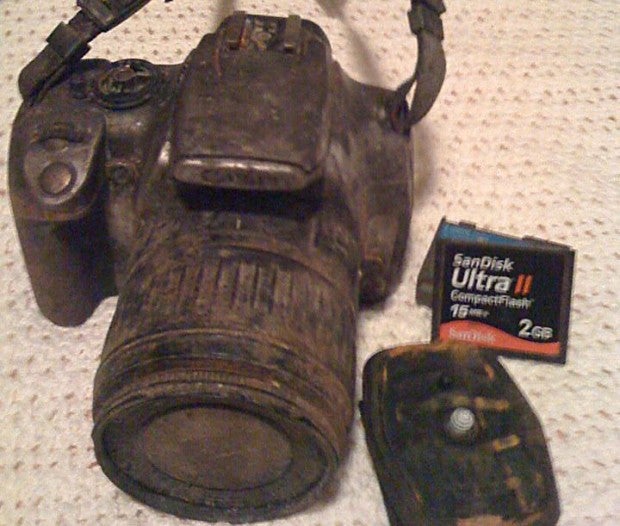 Apparently, memory cards are pretty tough. A Sandisk card rescued from a lost camera has found its way back to its original owner — despite spending three years in the wild and submerged.
39-year old John Noerr discovered a Canon XT in a small creek near Pharaoh Lake in the Adirondacks, and thanks to a surprisingly hardy memory card and some serious detective skills, he managed to trace the camera back to its original owner. The memory card still had almost 600 images on it, many from a city that Noerr guessed to be New York.
From these images, Noerr managed to grab a few key hints: a local bagel shop, a brightly colored purple door, a house number 327, and a street-sign for 3rd Street. He combed all the 3rd streets in New York using Google streetview until he found the one that looked like the images, and used public tax records to find the name of who owned the house. From there, he was able to get in touch with a family member over Twitter, which lead to the camera getting back into the hands of its rightful owner: Michael Comeau.
Comeau had lost his camera years before while camping in the Adirondacks, accidentally dropping it from a bridge. And while the camera itself doesn't seem to be salvagable, the memories stored on that CompactFlash card will now have an incredible story to go with them.