UPDATED: Is This Guy Shooting The Olympics With An Old School Press Camera?
Hey, that doesn't look like a giant telephoto lens. What gives?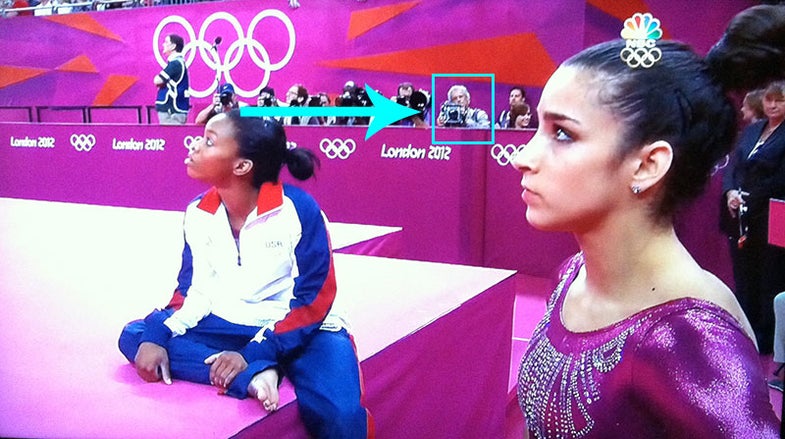 A couple of our eagle-eyed readers have suggested that's legendary large-format shooter, David Burnett, which sounds very likely. Now I really want to see what will come out of that camera. Here's a fantastic look at his past Olympic work from the New York Times.
Watch any Olympic event and you run the risk of getting hypnotized by the parade of pricy telephoto lenses flanking the competition area. But last night, during the women's all-around gymnastics finals, I noticed a shooter using what looked like an old-school view camera.
I did a little digging, but haven't had much luck finding out who he is or what he's shooting with, so I'm tapping the wonderfully neurotic and omnipotent hive mind of the web to try and find out. Anyone recognize this fellow? I'd love to see what he's getting. We already know that a camera like that can still make Athletes look beautiful. And hey, at least it's not an iPhone.