A Look Into The Life Of A Reuters Photo Editor At The Olympics
Could you pick and edit the best shot from the thousands that flow across an Olympic photo editors desk every day?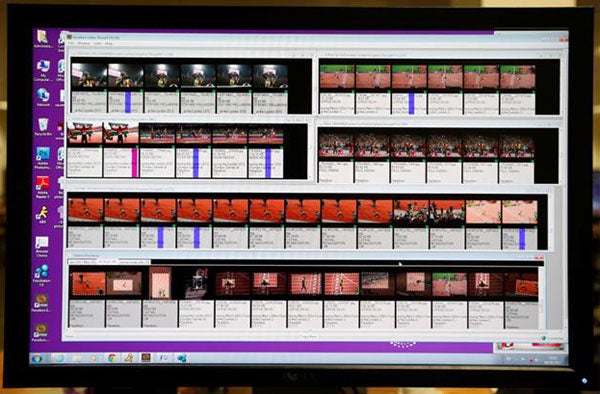 Can you imagine poring over 1.5 million photographs and choosing the very best to tell the incredible stories of the Olympics? That's what Russell Boyce and the other Reuters photo editors at the 2012 Olympics had to do over the course of the games. Boyce has written an incredible look at what crosses his digital desk at the Reuters Photography blog,
Boyce was one of 17 editors, and specifically covered Gymnastics and Athletics, and had the stressful job of picking the best shots out of the hundreds that came out of every event — not just of the sport itself, but also the reactions and surroundings — and then crop, edit, and send the images off for captioning before the competition does the same so that their images are the first to hit the wires.
With a fleet of photographers capturing images at 10fps, and multiple people covering every event, it's astonishing to think that they had to grab the best out of such an embarrassment of riches. And Boyce had the unenviable job of explaining to the photographers why their particular image of that event didn't make the cut.
It's a great view at the behind the scenes of the behind the scenes of how we get our images, of the steps between the images being recorded and them ending up on the front page of your favorite news site.