Backstory: A Dreamy Treehouse
Jason Madara shoots a living space aloft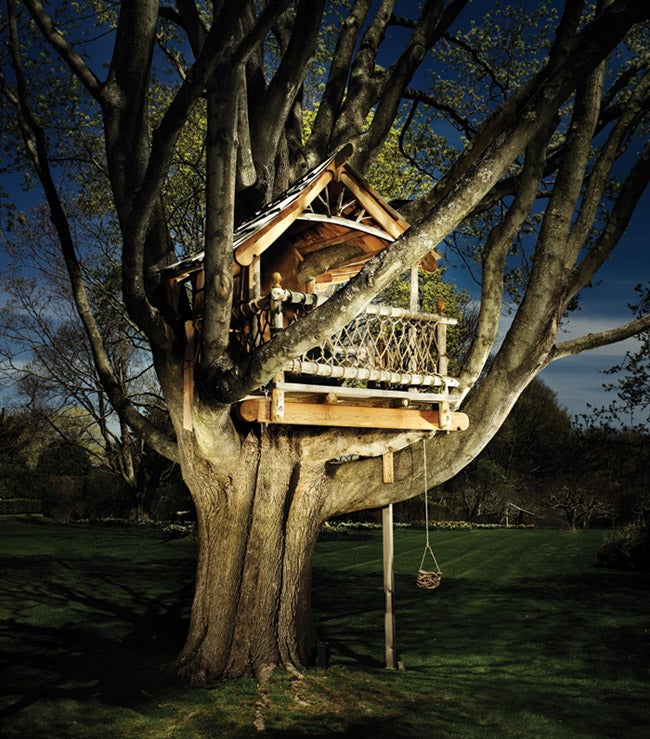 In 2007 I had an assignment for Cookie magazine to shoot designer treehouses. Unusual as this sounds, it's a popular home addition—some firms cater to it exclusively. In L.A., some of them are massive, four-stories high. In Seattle, I captured a treehouse that was nearly 40 feet above the ground, tricky in terms of lighting. This one was in the Hamptons.
The creative director wanted a surreal, dream-like approach. I was working during daytime, but I'd brought four Profoto lights, and positioned them below and within the treehouse, adjusting exposure to make it feel strange—a dream-space at nighttime. The style has led to a lot of assignments since.
I remember this assignment more for the experience: One night, I slept in the treehouse.
To see more of Madara's work, check out: JasonMadara.com