Photo: The Scar of the Colorado Wildfire As Seen From Space
This false color satellite image from NASA gives a stunning view of the devastation of the Waldo Canyon fire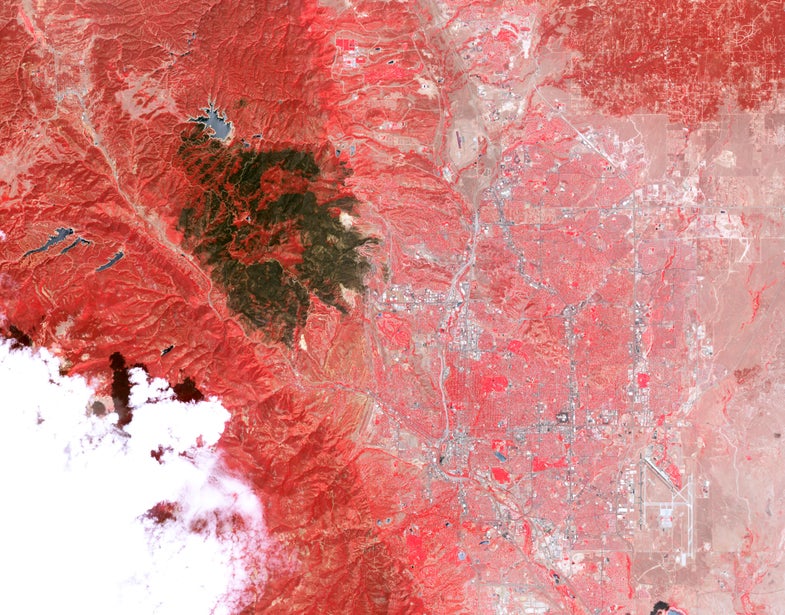 With record breaking heatwaves across the country, the ensuing wildfires put up enough smoke to be seen from space, and caused millions in devastation. Now, as the fires start to recede, a clear view of what they have wrought is coming clear. The image above was captured by NASA using data from the Advanced Spaceborne Thermal Emission and Reflection Radiometer (ASTER) aboard the Terra satellite. Taken on July 4, the Waldo Canyon Fire was still burning, but mostly contained.
By combining information from both visual and infrared wavelengths, NASA created a false-color image showing the burn scar from the fire just three miles from Colorado Springs.
The fire damaged or destroyed 346 homes, and traveled through 8,247 acres by July 5. The damage to private property has already been estimated at $110 million. The flames are now 98% contained, as firefighters continue to battle to completely control the blaze.
[via Gizmodo]