Internet Campaign Reunites Man With Lost Camera
Facebook and Reddit users manage to reunite a tourist with his point and shoot in less than a day.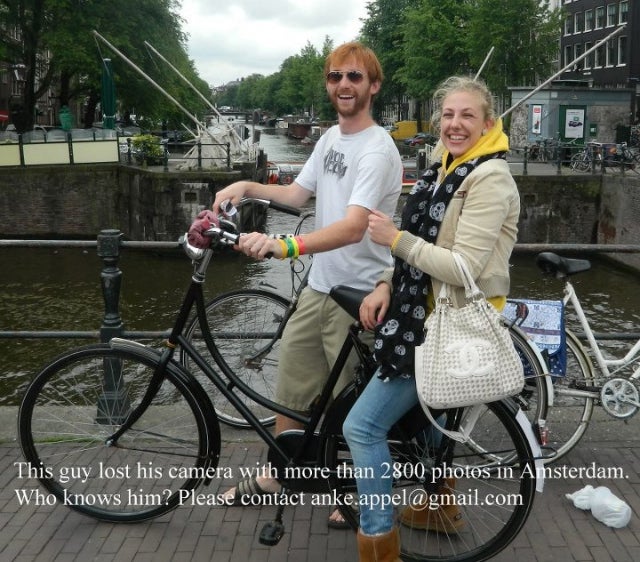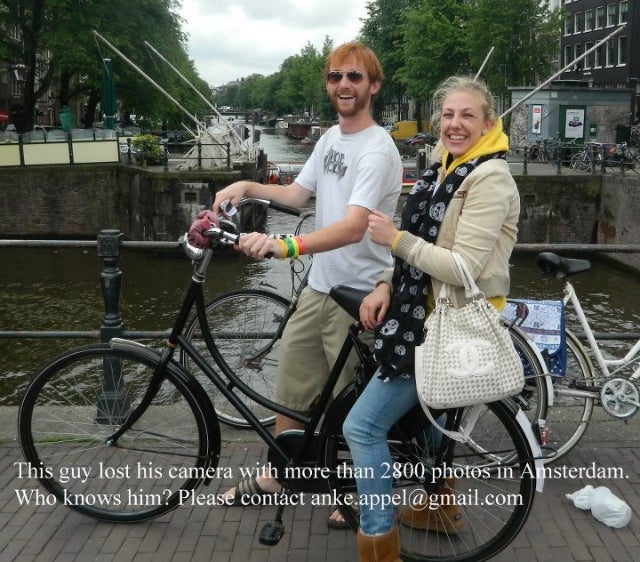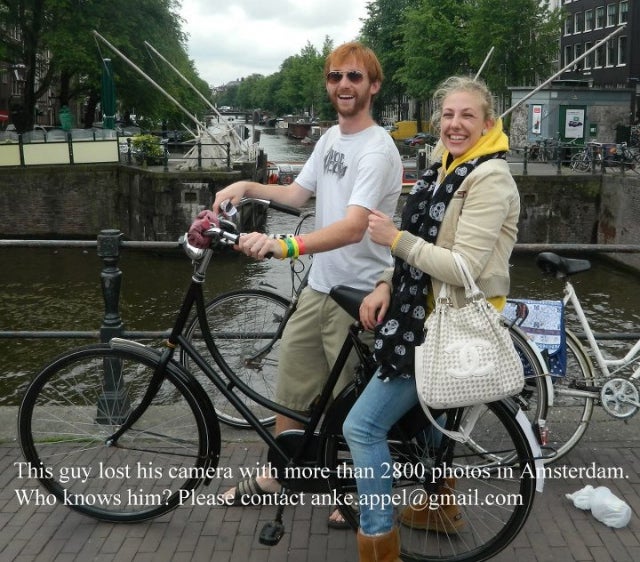 missing camera
For years we've heard a lot of talk about how we live in a shrinking world of global communication and information but a story like this will make you realize how much it really is a small world after all. Forget six degrees of separation—all you need to be connected to a stranger thousands of miles away is a re-posted snapshot on Facebook.
Last month, Roland van Gogh's father-in-law found a red Nikon Coolpix camera in the Amsterdam train station. The camera contained 2,800 photos of a man's vacation in the Netherlands. Van Gogh posted the above photo with is email and urged people to Like, and Share the photo. They listened, the image was shared more than 24,000 times in 13 hours, they got a lead on who the woman in the photo was, and from there, they reunited the man—from Canada—and his camera.
This isn't the first time a missing camera has found its way home within a short time of going missing, This winter a woman mistakenly took home another fan's camera from the SuperBowl and after taking to the Internet failed to find the rightful owner, the story was picked up by several news outlets and the owners saw their snapshots on ABC.
Via. Mashable