New York Public Library Digitizing More Than 1,000 Unseen Farm Security Administration Photographs
A unique look at the early 20th century via some never-before-seen images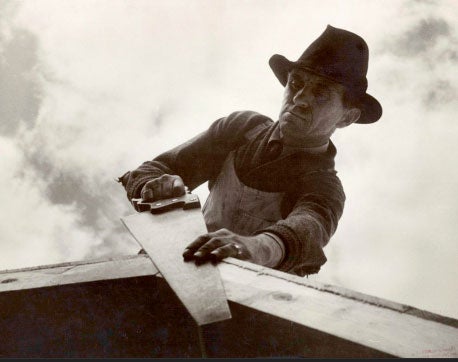 This is a good time to be on the internet if you're a fan of old photos. The most recent stash comes in the form of 1,000 photographs from the Farm Security Administration photo project that have been rediscovered at the New York Public Library. Originally part of a 41,000-item collection sent by the project's founder Roy Stryker to Ramona Javitz at the NYPL in the early 20th century, the photos are a glimpse into the rural American lifestyle.
The discovered prints include work by Dorothea Lange, Walker Evans and Russell Lee. The original mission of the Farm Security Administration project was to photographically combat American poverty, but today the work is considered an important documentation of American life. The New York Times, who maintain their own online photo archive, had an early look at the revival of these images.
"The images in New York are not all classic Farm Security Administration images. Some are alternate images before and after some of the more dramatic photos. Others are plain documents of everyday American life that also reveal the photographers' process. The men and women who held what must have been the greatest photo jobs ever also shot some fairly mundane things."
About 1,000 of the images have been digitized and will soon be revealed on The New York Public Library digital gallery.