Foap APP Wants To Sell Your iPhone Photographs — Filters Need Not Apply
Foap will sell your iPhone snaps for $10 a pop — but are trying to divorce from the overabundance of lomo-style filters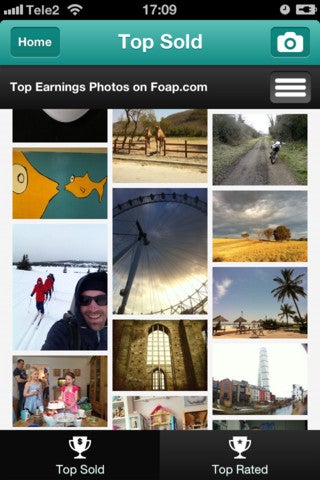 The world of iPhone photography's quest for legitimacy just took a step forward with a robust marketplace, designed specifically for selling of iPhone snapshots. Foap is a Swedish app that today launched in the app store for both the USA and UK, and they'll sell your iPhone photographs at $10 a pop. Of that fee, you get $5 and they get the other $5.
What will stop this from being instantly overrun by dreck, is that every photo has to be manually approved before being put up for sale. Of the 41,800 photos already uploaded, only 16,500 got put up on the market. Even more curiously, Foap doesn't want your overly-filtered Instagram shots. As TechCrunch reports, "refreshingly, heavy Instagram filters and the like are strictly banned."
Foap is reported to be targeted companies who want natural looking photos with a local flavor, and discovering the right image relies on heavy metadata tagging of each file.
By divorcing itself from the faux-lomo trend that dominates iPhone photography right now, Foap is doing a lot to show that just because it's shot on a mobile phone, doesn't mean it has to be over-produced and ultra-saturated to be of interest.