Watch Model Coco Rocha Hit 19 Jumping Poses In Just 30 Seconds
The trick isn't just jumping into 19 different poses, it's making it look fashionable!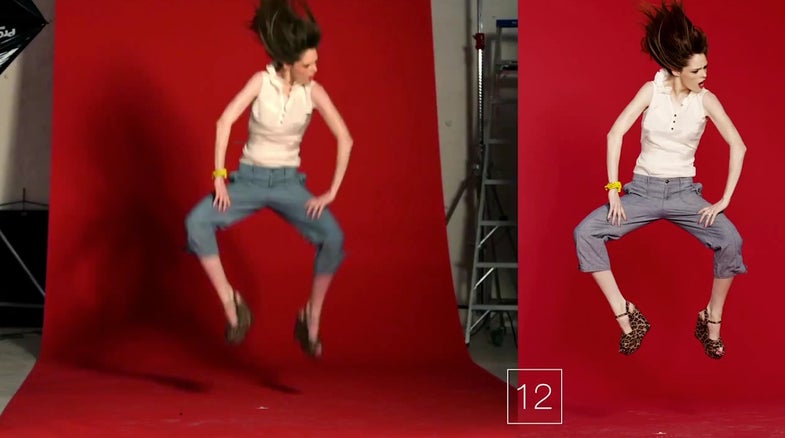 You don't get to be one of the most famous modern fashion models without learning a few tricks. Here's Coco Rocha, shooting with Tony Kim for Target, and hitting 19 jumping poses in just 30 seconds. Rocha is famed for her ability to hit poses in quick succession, so much so that she's been dubbed "The Queen of Posing" — to the point where she's even been clocked hitting 50 face shots in that same amount of time.
And if it's not enough that she hit 19 different poses, each of them was jumping, and each unique. As awkward as the whole situation looked in video format, the final images all came out looking perfect for a fashion editorial. It takes some substantial skills to make awkwardly hopping look good.
[via PhotoJojo, Kevin Less]