San Francisco Store Offers Instant Tintype Portraits
Even amongst the most diehard lomo fan, tintypes might seem like a dead art, but a store in San Francisco will still happily shoot a portrait of you in just 20 minutes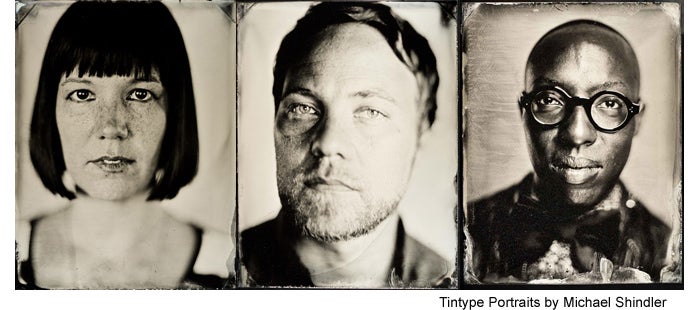 Photobooth is a store in the Mission of San Francisco; it is a combined film photography storefront, gallery space, and portrait studio for the near-lost art of the tintype. Coolhunting put together this video of a behind the scenes look at how photographer Michael Shindler snaps photos of people and produces incredible one-of-a-kind portraiture using this technique.
You can see more behind the scenes here, but it seems like a pretty straightforward technique. He shoots with a Sinar F1 4×5 camera, with an aluminum plate loaded directly into the film holder. The metal plates are each hand treated to be light sensitive, a single exposure is made, and then developed directly on the metal — meaning no negatives, and no reprints.
If you're in the neighborhood, you can just rock up and get one taken — it's about a 20 minute process — though you can book a shoot as well. It'll set you back $60 for the tintype and $80 for a ferrotype.
[via Gizmodo]