Photographer Hit in the Face at Cleveland All American Rejects Concert
All American Rejects guitarist Mike Kennerty reportedly hit a concert photographer during the band's set.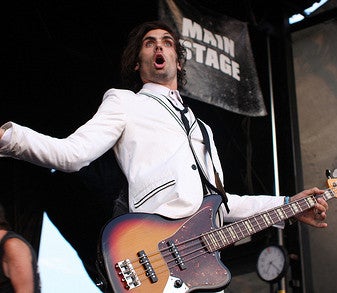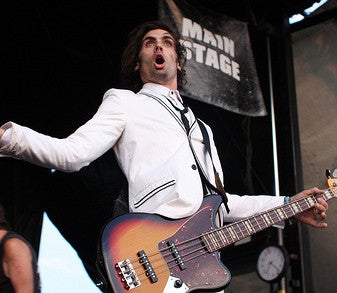 Rejects
Concert photography has no shortage of dangers. There are crowd-surfing fans, annoyed security guards, and flying water bottles. Usually, though, you don't have to worry about getting whacked by the band. Pro photographer Jimmy Davis was shooting an All American Rejects show in Cleveland this week. All was going well until six songs in, when, according to Davis, guitarist Mike Kennerty hit him in the face while Davis was trying to take a picture of him.
This isn't the first time we've heard of a music photographer being assaulted by a musican; last fall photographer Amy Harris was slapped in the face by Vyron "Left Brain" Turner of the Odd Future hip-hop collective. In Davis' case, he reached out to the band's record label and received an immediate apology. Harris never received an apology and ended up filing charges against the group.
While the likelihood that you will be directly beaned by a member of the band you are photographing is low, incidents like these do serve as a valuable reminder to remain aware of your soundings when shooting in crowded venues, no matter how easy it might be to lose yourself in the music.
Via. the Examiner