NBC's 'Community' Pays Homage to War Photography
The tongue in cheek sitcom emulates a war documentary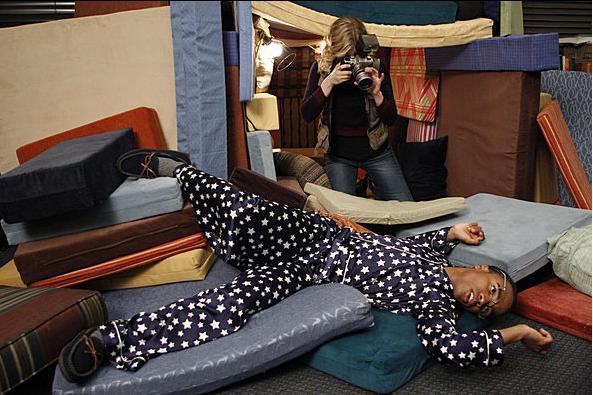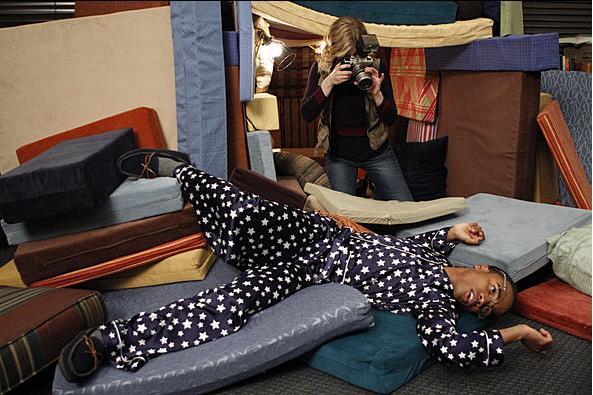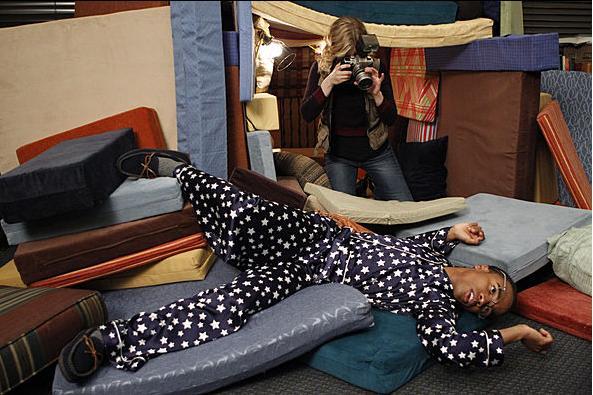 communitywar
Fans of the NBC sitcom Community revel in the show's meta quirkiness. In the series's three seasons, they have spoofed Dungeons and Dragons, Pulp Fiction, My Dinner with Andre, and claymation Christmas specials, just to name a few. But last night's episode contained humor that was squarely aimed at photo and documentary nerds.
The "Pillows and Blankets" episode was shot like a PBS war documentary, complete with retrospective voice over. Brita took on the role inept conflict photographer that ended up taking nothing but "artsy" out of focus black and white photos—proving that "just because it's in black and white doesn't mean it's good."
While Britia's photos were a bust, the episode itself contained some pretty beautifully shot still images. NBC has a gallery of the images up here. There's no credit on the images, but we're willing to bet they were shot by NBC Staff photographer Chris Haston, who shoots most of the still images on the sets of NBC shows (check out our interview with him here).