Flickr Gets Fancy New Image Uploader
Flickr is rolling out a new HTML5 image uploader, with better speeds and easier organizing.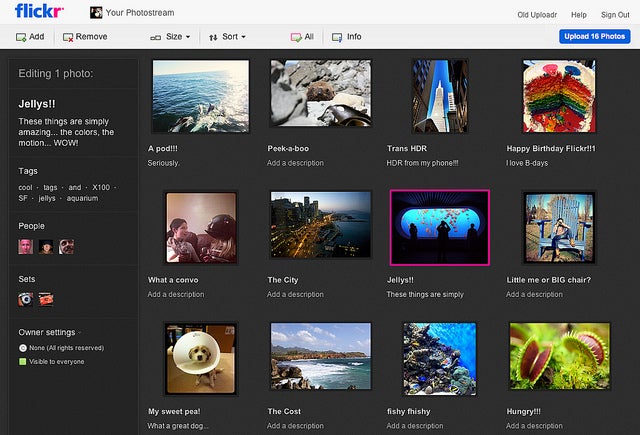 Over the next few weeks, Flickr users will notice that their browser based uploader will change as the company rolls out an updated version of the Flickr Uploadr. Now running off of HTML5, the new version provides some pretty nifty UI tweaks, as well as allowing for much, much faster uploads.
To upload images, it's a simple matter of drag-and-drop from your OS, at which point you should see EXIF thumbnails in the UI almost immediately. From the uploader you'll be able to rearrange, edit, organize, and more readily add titles, descriptions, and tags. Flickr is claiming that some users will see upload speeds boost by up to 60%, and that the file size limit has been boosted to 50MB for pro users and 30MB for free ones. Here's some of what it will do:
You'll need an at least vaguely modern browser to use the new Uploadr: Chrome 6, Safari 5, and Firefox 8 or better, so people still rocking Internet Explorer will have to look elsewhere.