Flickr Picks Aviary For Photo Editing Solution
With Picnik now gone, Flickr has turned to HTML5 photo editor Aviary to pick up the slack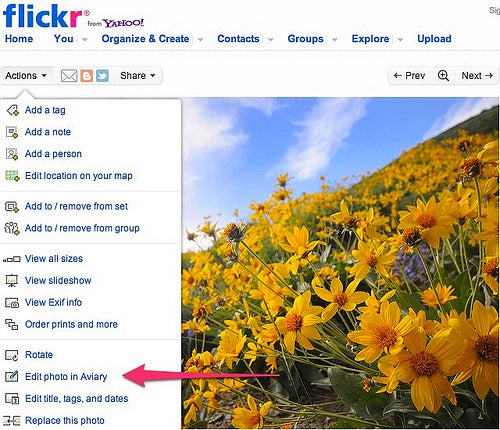 Way back in 2007, Flickr made Picnik its built-in image editor. However, Google bought Picnik in 2010, and decided to kill off the webservice earlier this year. Facing the prospect of losing the ability to edit images within the site, Flickr has picked another webservice to pick up the slack, this time the HTML5 based Aviary.
Aviary is a plug-in editor that can be easily implemented into a website or mobile app — and since it's based on HTML5, it'll work on iOS devices, too. The new service will roll out to users over the next two weeks, in advance of Picnik being removed on the 19th. The editor is very simple and straightforward, and you won't find any advanced controls on it. You can tweak brightness, contrast, saturation, and sharpness; crop; rotate; use a few healing tools; add text, drawings, or stickers; apply photo filters; or use a preset "enhance" tool to try and make your image look better.
This web app is definitely not going to replace Photoshop in your workflow — heck, it probably won't even compete with Photoshop Elements — but for extremely simple editing, it's fast, free, and built in to Flickr.
[via TechCrunch]