Backstory: Shooting in Layers
Rory White finds the creative depth within his subjects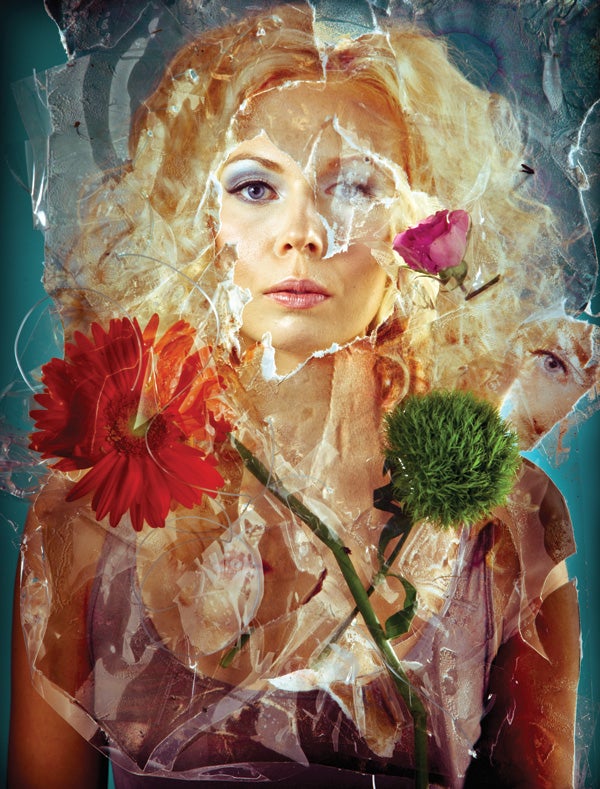 I came up with the idea of shooting a subject behind a portrait while photographing a local Nashville musician; it eventually turned into a series with other artists. First I'll shoot a portrait of the subject and print it on Epson photo paper. Then I'll cover the image with packing tape, drop it in hot water, and peel the paper off the back—like a Polaroid emulsion transfer. Next, I'll attach objects, hang it from a stand, and photograph my subject behind it.
This is my girlfriend, AnnaLiisa. She's incredibly beautiful, so it was hard to tear the first print up. But I love the dimensionality of the final image—it reflects the creative depth of the person within.
See more of White's incredible portraits over at RoryWhite.com.