Can This Site Guess Your Age From a Photo of Your Face?
Face.com facial recognition software claims to detect age, gender, and mood.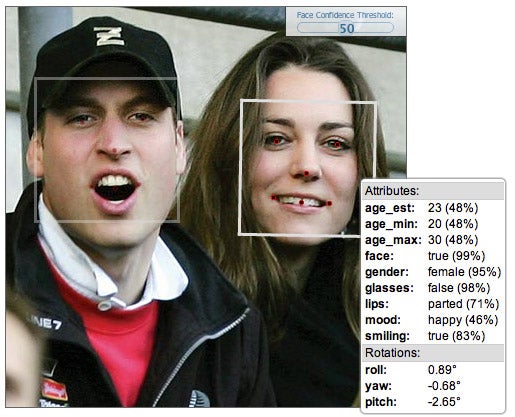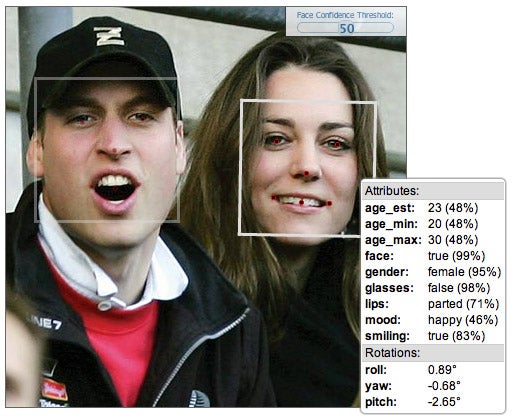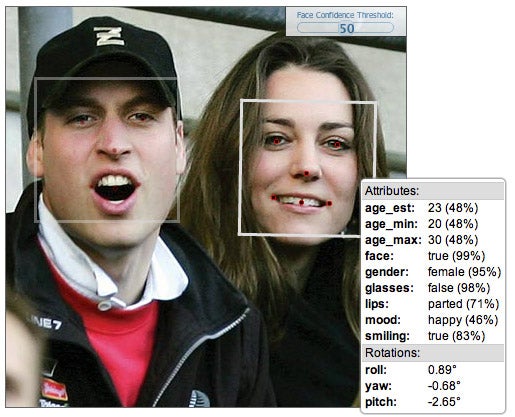 faceage
Finally a way to prove if all the "anti-aging" products are working. A new development from Face.com's facial recognition technology and a new API, claims to be able to can determine a person's age based on a photo of their face.
Hovering over an image that's put into the program yields not only a guess at the age, but a possible range (which depending on the quality of the photo can be a as broad as 10-20 years, or as close as 2 years). It will also tell you if the person is smiling or not, what mood they are likely in (happy, angry, surprised, etc.) and a percentage guess on what gender they are. The algorithm takes a number of factors into account, such as face shape, and skin smoothness, but is still no replacement for human judgment. Case in point, while it guessed my age within 5 years, it guessed the age of my 34-year-old my fiancé (with a full beard) at 15 years old (giving him an age range of 8 years old to 25 years old.)
Still, the technology is open to all developers who might want to add age restriction into their apps, although since the range can be so broad, it's unlikely that they would want to rely on this as a sole method of verification.
You can test your face here. But unless you are an 8-year-old with a full beard, take the results with a grain of salt.
Via. Gizmodo