Huge Time-Lapse Photography Project Sheds Light on Global Warming
National Geographic photographer debuts a documentary about the Extreme Ice Survey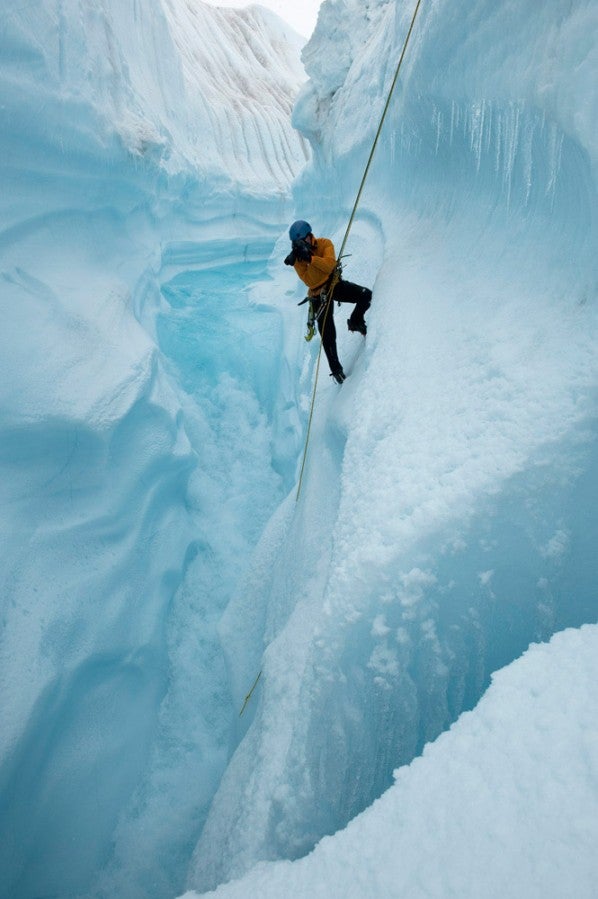 On the heels of an extremely mild winter in which much of the US saw very little snow and record-setting high temperatures, comes a documentary on climate change's effects in the arctic from award-winning National Geographic photographer James Balog. The film, Chasing Ice, documents the work of the Extreme Ice Survey (EIS), an impressive multi-year project to document changes to the arctic environment. With 27 cameras pointed at 18 glaciers around the world, the project captures 8,000 frames of time-lapse footage per year. Put together in the documentary, the changes that would other seem well, glacially slow, come across as dramatic. Balog, hopes that seeing the evidence of climate change may make a difference where human stubbornness otherwise persists.
The project had a difficult start, as they tried to find equipment able to withstand the icy conditions. "I thought I was going to buy off-the-shelf parts and I was naïve about the hardware. I ended up designing custom stuff," Balog says. After months of trial and error, they found but their system which has proved reliable: Nikon D200 cameras, solar panels, batteries, heavy-duty tripods, waterproof cases and wind-proof anchors. Some of the cameras are checked on and their images downloaded only once a year.
Aside from the scientific discoveries, the aesthetics of the glaciers is striking in its own right. To that end, EIS is working on a photo book of images of the glaciers. Chasing Ice is screening at SXSW this week, but you can check out a preview below.
Via. Time