In-depth Inside Look at Chase Jarvis's Entire Workflow
Complete process from capture to archive explained in new video.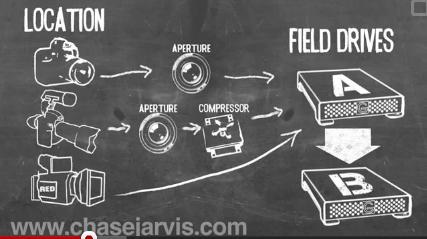 If you find yourself fumbling with a pocket full of memory cards when you go out to shoot, only to come home to hours of backing up and editing images, invest the next 10 minutes in watching photographer Chase Jarvis' video on workflow.
Sure, you may not have a team working with you on every shoot like he does, and depending on your project or assignment backing up images on two drives in the field might not be necessary. But even without your own digital asset manager by your side, there is still a lot to learn from Jarvis' seamless efficient system. Check it out below, and share your workflow tips in the comments.
Via. SwissMiss