Photographer Exposes Energy Poverty in the Life Without Light Project
Documentary photographer Peter DiCampo captures how lack of electricity impacts life in several nations.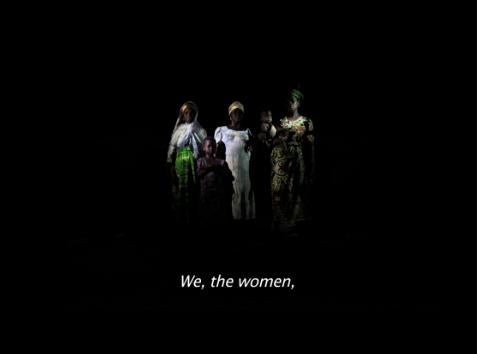 In America, our lives are so oversaturated with modern conveniences that we camp out for the newest electronic gadgets, and talk of how difficult it would be to go a day without tweeting.
In our lives of complete energy dependency, it's hard to fathom that 1.4 billion people (nearly a quarter of the world's population) live without access to electricity. In order to help the rest of the world grasp the social and economic impact of what that "energy poverty" means photographer Peter DiCampo is documenting life in places like Kurdistan, Ghana, and Nepal.
DiCampo got the idea for the "Life without Lights" project while working as a Peace Corps volunteer in Ghana from 2006-2008. He says, "I realized how deeply the lack of electricity affected the lives of my neighbors. It impeded their progress in the sectors of health, education, gender equality, agriculture, and virtually every aspect of development."
His arresting photos of life eked out by the glow of single flashlight within in a vast sea of darkness have received a lot of attention. The work has earned him several awards including The British Journal of Photography's 2010 International Photography Award, and the 2011 PDN Photo Annual Award. Life Without Lights has been the subject of several exhibitions in London, New York, and Vienna.
Dicampo has partnered with various NGOs and energy enthusiasts at events that foster discussion on solutions to Energy Poverty
Check out his video below to learn more about the Life without Lights project and how Energy Poverty affects the world.