L. L. Bean Meticulously Recreates Old Catalog Illustrations
The company recreates its first catalog cover using detailed styling, location scouting, and Photoshop techniques.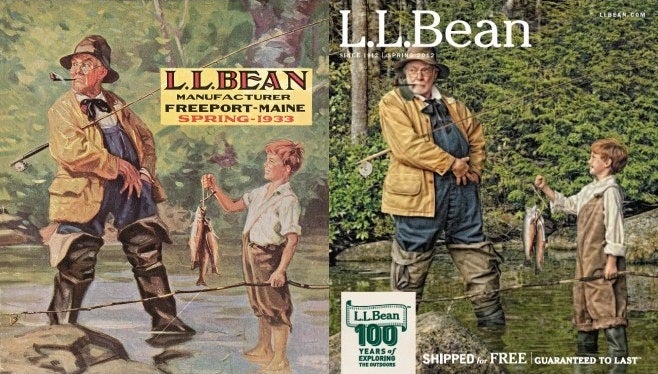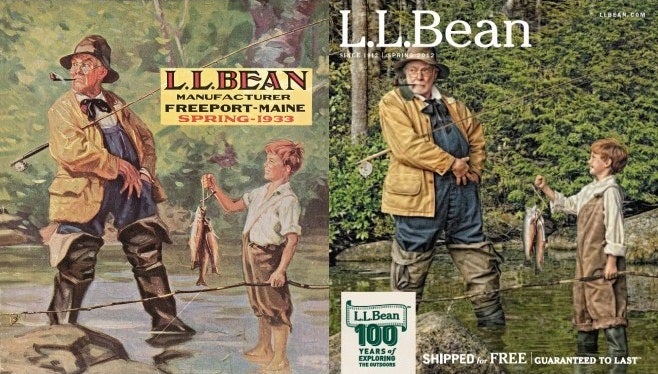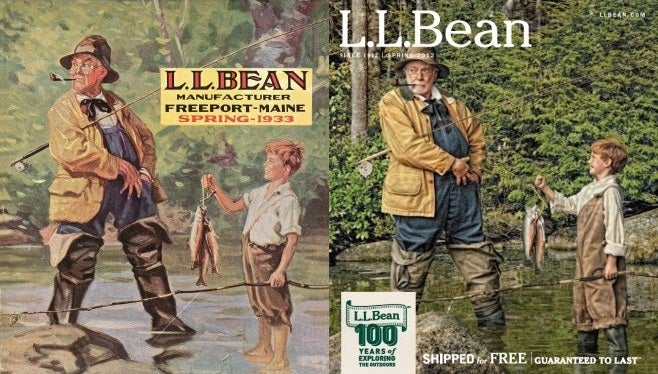 llbean1
A0026018.tif
We've seen a lot of photo recreations, from old childhood photos, to famous masterpieces, now add catalog illustrations to the list. To celebrate its 100-year anniversary, L.L. Bean is using photographer Randal Ford to re-create some of their old catalog illustrations, including the first cover.
By paying close attention to casting, styling, and location, they staff recreates the original illustration as exactly as possible. From there, they used Photoshop to retouch the colors to make it look even more like the original artwork.
Check out the behind the scenes video below.
Via. L.L. Bean