Is FaceTime Video Chatting Making People Get More Plastic Surgery?
We see images of ourselves much more than we ever did in the past, is it making us more self-conscious?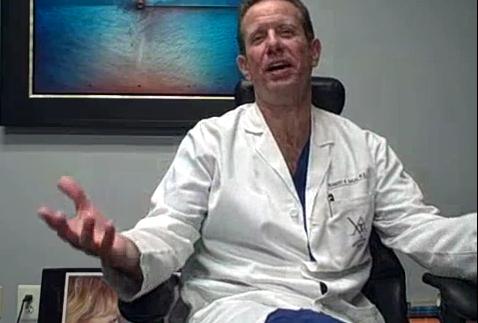 According to Washington D.C. area plastic surgeon Robert Sigal, your iPhone maybe doing more than consuming all of your time, it might make you realize you aren't a good looking as you thought. He says that more and more patients have been coming in with their phones and complaining about how they look on Apple's video calling app FaceTime.
"The angle at which the phone is held, with the caller looking downward into the camera, really captures any heaviness, fullness and sagging of the face and neck. People say 'I never knew I looking like that! I need to do something!' I've started calling it the 'FaceTime Facelift' effect. And we've developed procedures to specifically address it."
And the people requesting these procedures he says are mostly younger (since they are more likely to use the technology). There's no escaping the fact that we live in an image saturated world, and so many of those images are of ourselves. There was a time when the only time a person was confronted with their own mug was briefly in the bathroom mirror and perhaps in a few family photos. Now a collection of 800 images of yourself on Facebook is nothing out of the ordinary.
So perhaps ignorance was bliss, and for decades there were jowly 30 year olds walking around blissfully unaware that they were in desperate need of a nip and tuck. Or maybe being constantly confronted with your own image all the time has turned us more vain and self-conscious than even before and an enterprising plastic surgeon was handy to play into our fears. Either way, you'd think holding the phone at a different angle would be an easier solution than getting operated on.
Via. Gizmodo